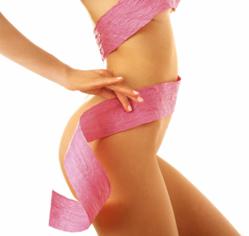 New York, NY (PRWEB) April 26, 2011
According to Mike Sendogan, Clinical Director of LaserTouch Aesthetics, "recent advancements in technology have made laser hair removal an accessible and convenient option for anyone frustrated by temporary hair removal options." With nearly ten years of experience, LaserTouch Aesthetics helps New Yorkers go from stubble to smooth with advanced laser technology.
Laser Hair Removal for Men
According to Mike, "for many years permanent hair removal treatments were considered a 'women only' type of service. We have seen a huge increase in male clients once they realized the benefits and convenience of laser hair removal." Mike notes that men opt to have laser hair removal treatments on their chest and back. LaserTouch Aesthetics also services clientele who suffer from chronic and often painful ingrown facial hair.
Lastly, for completely bald or balding men who are tired of the daily maintenance a shaved head demands, Mike says permanent laser hair removal of bald spots or complete removal of hair on the head has increased in popularity. "We have many clients who complain of their 'five o'clock shadow' showing up on their shaved head," says Mike, "guys who are bald want to reduce the amount of time they spend maintaining their look, and this is a perfect solution for them."
Laser Hair Removal for Women
LaserTouch offers a wide range of treatments for women looking to permanently remove unwanted hair. Aside from common areas such as the bikini line, under arms and legs, LaserTouch is also skilled in facial hair removal, including the hairline and upper lip. LaserTouch carries a wide variety of laser devices which allows them to specialize in all skin types, including dark and tan complexions (which can be scarred through improper laser usage). Mike notes, "women of all ages not only find laser hair removal convenient, it also creates a great feeling of confidence."
How Does Laser Hair Removal Work?
Laser hair removal is a relatively painless process during which hair that is in its active growing phase is targeted and permanently removed. In most cases, hair is reduced by 85-90% after six treatments. LaserTouch's laser equipment is top-of-the-line and FDA approved, making them extremely safe and effective. LaserTouch's sophisticated lasers target the root of the hair to eliminate everything from dark, coarse hair to fine, light hair.
During treatment, the laser targets the darkness of the melanin pigment in the hair follicle. Hair follicles that are targeted will die and fall out in two to ten days following treatment. Most treatments are scheduled four to eight weeks apart, allowing for the hair growth cycle to begin again, allowing LaserTouch to target remaining hair follicles in the treated area. Most clients are recommended four to six treatments to achieve maximum results.
What is the Procedure Like?
The actual laser hair removal process is very simple: a hand-held applicator is placed on the area to be treated and a flash of light is emitted from the applicator every one-two seconds. The operator then continues to move the applicator over the entire area to be treated, flashing a new area every few seconds. The treatment session can take from 5 to 45 minutes, depending on the size of the area to be treated. The degree of discomfort experienced varies with each person, depending on your sensitivity. The sensation may be anything from painless to a tolerable sting.
About LaserTouch Aesthetics
Located in Midtown and SoHo Manhattan, and with nearly 10 years of experience, LaserTouch provides laser cosmetic procedures, laser hair removal, and medical aesthetics services for female and male clients of all skin complexions. LaserTouch Aesthetics features multiple lasers including the FDA-approved Candela GentleLASE® and GentleYAG, Cynosure Elite, and Cutera's Xeo. These devices provide optimal solutions for laser vein treatment (spider veins), laser genesis, sun-spots, freckles, age spots, Intense Pulse Light (IPL) applications and ingrown hairs. For more information, please visit http://www.lasertouchsoho.com.
###