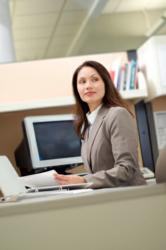 Scottsdale, AZ (Vocus/PRWEB) April 04, 2011
Customer support gets even better! Act Now Domains, one of the leading providers of Make Your Own Website services on the internet, recently announced the addition of seven new international customer support phone numbers to better serve customers throughout the world. The new phone numbers increase the total of local in-country call in numbers to Act Now Domains' support centers to eight different countries.
The new numbers provide in-country call in numbers for customers in the United Kingdom, France, Australia, Spain, Italy, Germany, Netherlands and Singapore. Customers seeking information on how to build a website, domain names and much more are able to dial a local number and receive immediate assistance. The new phone numbers for international clients allows customers to more easily contact Act Now Domains customer support representatives via phone.
The international customer support phone numbers provide a feeling of comfort to customers and potential customers by providing them with a phone number to reach Act Now Domains that is within their own country or region. It also encourages more sales since potential Build your own website customers who previously may have been scared off by the expense of having to call another country for support now have the option of reaching a customer support representative by dialing an in-country support phone number.
"The new phone numbers enable customers who purchase domain names and use our website maker to reach us more easily and at a more affordable price than ever before," says Alison Lee, VP of Development for Act Now Domains. "There is a comfort level associated dialing a local, in-country number that many of our international customers really appreciate. The new numbers have proven to be a huge hit with our international based clientele."
The new phone numbers provide a quicker, easier and more affordable way for international customers to reach the website's customer support team, but international customers who need assistance can still use Act Now Domains secure site to reach customer support representatives via email. As always, Act Now Domains' customer care representatives are available via phone and email 24 hours a day, 7 days a week, to help those clients who need assistance.
About Act Now Domains
Act Now Domains is a leading provider of internet services that enable individuals and businesses to build, maintain and promote an online presence. Act Now Domains provides inexpensive domain registration of over 30 domain extensions as well as website builders, hosting, ssl certificates and many other web related products.
For more information about Act Now Domains, please visit ActNowDomains.com.
# # #