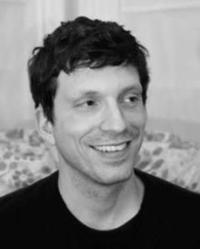 Giving, giving, giving until nothing is left? I've been there and you can't do it that way. We must remember to include ourselves in those we serve.
Rosemont, PA (PRWEB) April 01, 2011
Josh Swiller will be speaking and doing a book signing at Rosemont College at 7 p.m., on April 13, 2011 in the Lawrence Auditorium about his unique experiences and how to navigate the emotional challenges of service -- fatigue, frustration, martyrdom -- in a presentation he calls The Warrior Heart of Service. This event is free and open to the public but registration is recommended. An American Sign Language interpreter will on hand for attendees with hearing loss.
Everyday people adopt causes, something for which they feel overwhelming affinity and give it everything they have: emotionally, physically, and in some cases, financially. It's exhausting. How do you continue to serve when you are just tapped out? "We must remember to include ourselves in those we serve," says Swiller, a New York Times best selling author and internationally recognized advocate. "We must always treat ourselves with infinite kindness -- service, true loving service, flows from that," he continues.
Swiller, lives a life full of service: to the deaf and disabled, to people suffering in Africa, and to soldiers returning from war. "Giving, giving, giving until nothing is left? I've been there and you can't do it that way," he states. What he has done with his life, in the face of many challenges, is humbling. He's been a hospice worker, a Peace Corps volunteer, a forest ranger, a sheepskin craftsman, a raw food chef, and a Zen monk, among other things. He has also been deaf since the age of four.
"A successful life is not measured in account balances or poll results, but in harmony. And harmony comes from service," espouses Swiller. "We are here to love and to find wonder and gratitude in all things -- service can take us there." Currently working at Gallaudet University, the national university for the deaf, Swiller is leading the effort to secure more attention, care and understanding for the tens of thousands of young veterans returning from the conflicts in Iraq and Afghanistan with severe hearing damage. He also founded Deaf Worldwide Community Advocacy Network (DEAF WE CAN), which strives to improve the support and visibility of the deaf and disabled throughout the world.
"We are thrilled to have Josh. He and Cornelia Connelly, the foundress of the Society of the Holy Child Jesus, share similar outlooks on life in far different times and circumstances," says Sr. Jeanne Marie Hatch, vp of mission and ministry at Rosemont College which was started by the Society. "It amazes me that both their lives exemplify 'love full of action,' even though they each could have easily had a 'poor me' attitude."
Visit http://www.rosemont.edu/warrior for more information and to register for the event.
# # #