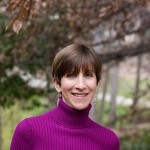 Marietta, GA (Vocus/PRWEB) April 01, 2011
Ms. Steine enjoys helping families who are looking for alternative and complimentary treatments for chronic conditions such as weight management, ADD and ADHD, digestive issues, sinus issues, depression, anxiety, etc. Her interventions include a free consult for evaluation, bi-monthly one to one or phone meetings, regular support via email, visits to the home to organize the pantry, a guided grocery tour and many other tools to support a person or family's success. Ms. Steine also develops and presents customized nutrition courses to groups and organizations.
Ms. Steine provides powerful support for people who are looking to improve their health and create new lifestyles that promote life, energy, vitality and wellness.
To schedule a free 30 minute breakthrough consult, visit her website at http://www.yourhealthystructure.com/ or email her at Vicki (at) yourhealthystructure (dot) com
###