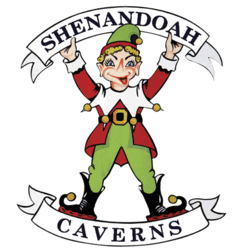 Bring your kids…bring your camera…we'll provide the memories.
Washington, D.C. (Vocus/PRWEB) April 01, 2011
Shenandoah Caverns, the Washington-convenient destination of adventure, has awarded its marketing and advertising business, for the second year in a row, to Janice Ockershausen, founder and President of Best Bark Media.
"Shenandoah Caverns, the perfect day trip from the Washington/Baltimore Metro, has been thrilling visitors from around the world for generations; we are thrilled, and honored, to continue telling their story," said Ockershausen. "And, we're going to tell it aggressively. Shenandoah Caverns has a large and loyal fan base, but those who've never been will be shocked at their breathtaking displays. It is an underground world of natural wonders, recognized by National Geographic," she further enthused. "And, of course, it's not just fascinating caverns; topside you'll find a treasure trove of Americana you can see and feel at the American Celebration on Parade, as well as an unparalleled journey into agricultural history at the Yellow Barn."
"No matter how many times you've been there, there is always something new to see at Shenandoah Caverns," Ockershausen continued. "We are careful to advise: bring your kids…bring your camera…we'll provide the memories."
Best Bark Media's Shenandoah Caverns advertising campaign will encompass radio, TV, and digital. Strategically targeted to the Washington/Baltimore Metro markets, the campaign will commence on April 17th, "with plenty of time to remind families that Shenandoah Caverns is the perfect solution to the age-old question: 'what do you want to do with the kids this weekend?'"
Distinguished as the only cavern with an elevator, level walkways, and experienced veteran tour guides, Shenandoah Caverns offers astounding visuals accessible to all ages and abilities; individuals, families, groups, and adventurers from all walks of life can easily explore the underground world of wonders. After touring the caverns, visitors can explore The Yellow Barn and American Celebration on Parade, see model trains in motion (a year in production, and just about ready), stroll down Main Street of Yesteryear, and enjoy a variety of events, including live music and wine-tastings.
The Shenandoah Caverns family of attractions is conveniently located just two minutes from the Shenandoah Caverns Exit #269 off I-81. View the full calendar of events at shenandoahcaverns.com.
Best Bark Media is a client-centered marketing media company powered by decades of experience and well-established networks.
Media Contact: Janice Ockershausen, Best Bark Media 1200 29th Street NW, Suite B-100 Washington, DC 20007. 202-342-0002. BestBarkMedia.com
# # #