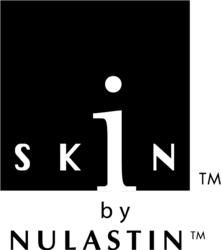 ...designed as an elastin replenishment moisture therapy that hydrates and helps return elasticity to the skin.
Boulder, Colorado (Vocus/PRWEB) April 05, 2011
Lynn Curry, a spa industry veteran for over 20 years, has joined Nulastin LLC, which has recently launched its new line of anti-aging skincare products, SKIN™ by Nulastin™. "Lynn has extensive experience in operating, designing, opening, and recommending product for high-end spas and resorts. Having been a Spa Director herself, she understands what spa directors, owners and operators need from their skincare suppliers," says Jamie Temple, CEO and co-founder of the company.
After previously serving as Senior Vice President with Natural Resources Spa Consulting, Inc., Lynn has made the change to the supply side of the industry. "I really believe in the SKIN™ by Nulastin™ product line. Our exclusive patented ingredients developed by our microbiologist Dr. Burt Ensley deliver the anti-aging results consumers are looking for….making the transition an easy decision for me." In her new role, she is managing a team of sales professionals in bringing this anti-aging brand to the spa industry.
SKIN™ by Nulastin™ products contain patented, synthesized human DNA, tropoelastin, which helps restore skins elastic properties, and feature ProliSel, a patented series of antioxidants with amazing stability that provide prevention and healing qualities. Our proprietary genes are designed based on human DNA, tropoelastin, and are specifically optimized for high yield manufacturing production. These genes are subsequently synthesized do novo and cloned into production organisms. The recombinant cultures are grown in a fermentation process and the human proteins purified from the resulting biomass.
"The SKIN™ by Nulastin™ product line is remarkable and unique. It is designed as an elastin replenishment moisture therapy that hydrates and helps return elasticity to the skin," according to Curry. "Our microbiologist, Dr. Ensley, is currently working on wound healing technologies with a grant from the National Science Foundation. At the same time, he has created this amazing topical cosmeceutical." Curry is proud to be associated with a company that is bringing highly advanced medical research to the science of daily skincare. She says that the product line "goes so far beyond beauty, which is what makes it so exciting."
"Studies show that Nulastin™ is highly bio-available and easily integrated into the extracellular matrix of skin," according to Temple. "Dermatologists, Spas, Medi-Spas, Salons and Skincare Professionals all readily understand and embrace the science behind our products."
Nulastin LLC brings to market a scientifically proven skincare product available on-line and through your local spa, salon and other skincare professional. Reinvent your skin with the world's most advanced science in anti-aging skincare.
Additional scientific information can be found at http://www.SKINbyNulastin.com.
# # #