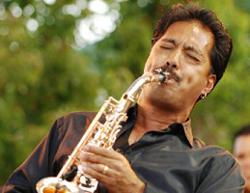 one of the most prestigious music events in the Temecula Valley
Murrieta, CA (Vocus/PRWEB) April 01, 2011
"As part of the Ambassador Energy culture and our corporate charter, we donate time and money to various charities, including All From the Heart, Inspire, and Assistance League. We also help train local high school students through internships, assisting with projects like the annual Solar Boat Race Competition in Temecula, and speaking at high school career days," said Kelly Smith, President of Ambassador Energy. "We are blessed with a good business in an exciting industry and we want to always remember to give back!"
The Temecula Wine and Music Festival will, as always, be hosted by its founder, Michael Paulo of Apaulo Music Productions, local musician and music producer. Featured will be local wineries, food and vendors, as well as an impressive roster of 18 jazz, pop and R&B artists.
Paulo says that the all-day event will be a "new venue with more music, more wineries and more vendors. With 10 wineries offering a unique wine tasting experience and over 18 musical acts, we are one of California's largest wine and music events. It has become is one of the most prestigious music events in the Temecula Valley."
The venue location, Vail Lake RV Resort at 38000 Highway 79 on the east side of Temecula, CA, is within an hour drive from counties Los Angeles, Orange, Riverside, San Diego and San Bernardino. A diverse and lovely backdrop of nearby mountains, valleys of ancient Oaks, rolling green lawns and acres of space enhance the event's ambiance. Throughout the day, artists perform on stage as their music wafts through the park-like setting, where patrons taste wine, enjoy restaurant fare and shop at the artsy vendor booths.
Temecula Wine and Music Festival
Saturday, April 30, 2011
Doors open at 11:00 AM
Music starts at 11:30 AM
Event ends at 6:00 PM
About Ambassador Energy
Ambassador Energy is a solar training and distribution company, with over 50 Authorized Agencies in 15 US states. AE employs two NABCEP Certified PV Installers [Fulgham 031310-74, Kelso 031310-124], one NABCEP Certified PV Technical Sales [Fulgham 012911-35] and provides a turnkey, consolidated platform of renewable energy training, support, product-agnostic distribution and evolving mindshare to a nationwide network of Ambassador Energy Authorized Agents, who are contractors and entrepreneurs augmenting their portfolios by offering renewable energy solutions to their clients.
# # #