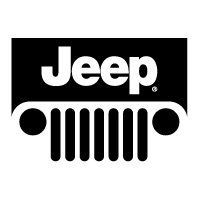 San Antonio, Texas (Vocus/PRWEB) April 01, 2011
Jeep has shown again why it has a "cult-like" group of followers among its four-wheel drive SUVs. They were awarded the Best Exhibit of 2011 at this years Chicago Auto Show. The Chicago Auto Show is the largest auto show in North America and it is a tremendous honor for Jeep to be given this award.
The exhibit featured a yellow 2011 Jeep Wrangler parked climbing up a simulated ridge. The Wrangler is leaning at about a 50 degree angle which accentuates the Jeep's ability to climb up rough terrain. To the right and beside the Wrangler is a climbing wall. People were allowed to even use the climbing wall at the show which is a very interactive exhibit. The rest of the exhibit has an outdoors theme that appeals to Jeep lovers everywhere.
Jeep arguably has the most loyal and group-like consumers in the auto industry. Festivals and contests are held every year that are based around off-roading performance of Jeep vehicles. The ability to showcase the theme of the auto company was a major factor in why they were awarded this years Best Exhibit.
Mission Chrysler, Dodge and Jeep in San Antonio, Texas is proud of Jeep and this years' award. Mission Chrysler Dodge Jeep would like to invite everyone to check out our great Jeep products on our lot. Currently we have a full line-up of Jeep vehicles as well as Chrysler, Dodge and Ram.
###