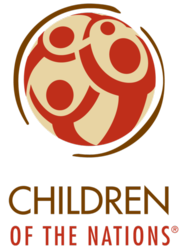 Rancho Santa Margarita, CA (Vocus/PRWEB) April 06, 2011
Upwards of 900 local volunteers will gather on May 7th to package meals for orphaned and destitute children through Children of the Nations (COTN), a local nonprofit organization. COTN will host the South Orange County 100k Meal Marathon on Saturday, May 7th at their Food Packaging Center. This 20,000 sq. ft. warehouse was donated by The Owl Foundation to help connect the community of Rancho Santa Margarita and beyond with the needs of children locally and overseas. Greg Burden, President of the Owl Foundation, shares, "COTN and the Owl Foundation both believe that meaningful change starts in our own community. We also share in the belief that we can be the change that empowers young children towards creating self-sustaining lives." At this event, over 900 volunteers will come together to package food to send overseas and donate canned goods for local charities like South County Outreach and Giving Children Hope, two groups who feed children in Orange County.
Meals packaged during the event will go to children COTN cares for in the Dominican Republic and Haiti. Volunteers pack the food assembly-line style using four ingredients: lentils, dried vegetables, fortified chicken-flavored powder (vegan), and rice and then the meals are weighed, sealed, and boxed for shipment overseas. COTN's goal is to package 100,000 meals by 3 p.m. "Our Meal Marathons mobilize the community (all ages) into action," says Sara Booth, COTN's Orange County Area Coordinator. "Knowing that a child dies from hunger-related causes every five seconds in the world is a staggering statistic and people generally don't know how they can help. Our Meal Marathons are a hands-on, fun, and meaningful way for the entire community to do something to help."
COTN has been working in Africa and the Dominican Republic for over 15 years providing holistic care to children, which includes sending food directly to children who need it most. Sara explains, "At COTN, we believe in the power of our local communities coming together to fight the injustice of child hunger." Members interested in participating in the food-packaging event or donating to the cause should visit http://www.cotni.org/events for more information on how to sign up.
About Children of the Nations: Children of the Nations (COTN) is a non-profit organization dedicated to raising children who transform nations. Founded in 1995, the organization currently provides holistic care to orphaned and destitute children in Sierra Leone, Malawi, Uganda, the Dominican Republic, Haiti and soon Liberia. By partnering with nationals, they establish full-care residential Children's Homes (for orphans) and Village Partnership Programs (to benefit children living with destitute families or caregivers who are unable to properly provide for them). The programs and services they provide include education, feeding centers, medical services, and community development initiatives such as agriculture, sanitation projects, micro-enterprise, and much more. Children of the Nations believes that true, lasting, and meaningful change begins with the children, and so they are their mission.
Children of the Nations stands apart from other organizations in their goal, not to provide relief, but rather to come alongside nationals, empowering them to a life of self-sustainability. For more information, visit http://www.cotni.org.
COTN Contact Info: Bob Palocsay Regional Community Relations Manager, Children of the Nations–USA 949-322-9041 bobpalocsay@cotni.org
Essential Information
Date: Saturday, May 7, 2011
Time: (3) Sessions 8:30 & 10:30 a.m. and 12:30 p.m.
Register Online: http://www.cotni.org/events/67
Location:
COTN Food Packaging Center
22432 Avenida Empresa
Rancho Santa Margarita, CA 92688
Photo Opps
● Friday, May 6: Unloading supplies, setting up: 6-8 p.m.
● Saturday, May 22: Organizing, moving food supplies: 7-8 a.m.
● Saturday May 7: First packaging group arrives: 8:30 a.m.
Messaging
● Anyone can participate, including families with children and seniors.
● There is always room for more volunteers.
● Cost is $10 per person and $25 per family.
● Active, exciting, and fun way to make a tangible difference for children.
● Community Service Hours awarded for students
###