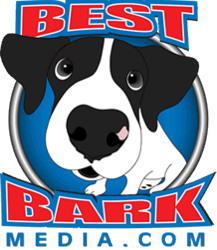 She's indefatigable, perpetually upbeat, sharp as they come, and totally committed to client satisfaction.
Washington, DC (Vocus/PRWEB) April 02, 2011
Expanding its DC practice to better serve its growing client base, Best Bark Media has enlisted crisis communications consultant, writer and political and consumer marketing operative, Buckley Carlson, as a strategic partner for Janice Ockershausen, Best Bark Media founder and President."I've know Buck for several years, and even had the pleasure of working with him when he produced a radio show on WMAL," said Ockershausen. "He's a fast and talented writer, a DC veteran with just the right mix of political and marketing experience. He knows advertising. He knows people. He's smart and fun to be around. He's always been a friend, but I'm relieved that he's once again a colleague."
Carlson was equally enthused, declaring Janice, "just about the most charming individual I've ever spent time with. She's indefatigable, perpetually upbeat, sharp as they come, and totally committed to client satisfaction. Plus, Janice knows everyone, and everyone knows Janice...and shares the same high opinion of her and her operation. Best Bark Media is a Janice creation through and through: creative, competent, exciting. I'm thrilled to be a part of it."
Buckley Carlson has spent the past 17 years in politics, public relations, corporate intelligence gathering, and strategic research analysis. He's worked on two presidential campaigns, served as a speech-writer for California Governor Pete Wilson, and has been active in most major public policy battles (Tobacco, Health Care, Taxes, Telecommunications, Insurance, National Security, etc.) over the past decade and a half, crafting messages and advocacy advertising for print, radio, and television on behalf of grassroots campaigns around the country. For several years, he headed the DC office of Los Angeles-based, Kelton Research, where he handled crisis communications clients, and also ran the Jury Messaging division of the company. In that capacity, he handled every high profile lawsuit filed against the University of California system.
Buckley was also the Vice President of Luntz Research Companies, the Executive Vice President of McCarthy Communications, and for several years, he produced – and occasionally guest-hosted – the anti-terrorism radio show, Danger Zone, on ABC Radio.
Buckley has written speeches and research analyses, crafted talking points, moderated focus groups and jury messaging sessions all over the US, designed and fielded surveys, provided crisis communications consultation, conducted intense media training, and developed advocacy advertising content on behalf of a host of political and corporate clients, as well as non-profits and member associations, including: The American Beverage Association, The American Chemistry Council, The Consumer Products Association, The American Forest & Paper Association, AARP, Pfizer, RJR, Philip Morris, Kodak, Dow Chemical, Sony, Nintendo, McDonalds, Kroger, and Coca Cola.
Best Bark Media is a client-centered marketing media company powered by decades of experience and well-established networks.
Media Contact: Janice Ockershausen, Best Bark Media 1200 29th Street NW, Suite B-100 Washington, DC 20007 202-342-0002. BestBarkMedia.Com
###