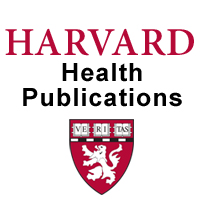 Boston, MA (Vocus/PRWEB) April 01, 2011
New advances in treatment for prostate disease are a chief focus of Harvard Medical School's 2011 Annual Report on Prostate Diseases. "All of these advances may change the way men with prostate disease are treated right now or in the near future," says Dr. Marc Garnick, editor in chief of the report. "While many of these therapies are still in experimental phases, this is one of the most exciting times to be a doctor practicing in this field. Many patients who previously had no other alternatives may soon be able to get the help they need to live healthy and productive lives."
These innovations include the following:

The FDA has approved a prostate cancer "vaccine," sipuleucel-T (Provenge), for men with metastatic cancer that no longer responds to treatment with hormone therapy. And a new chemotherapy drug for advanced prostate cancer, called Jevtana (cabazitaxel), has also entered the market.
Promising reports on an experimental hormone therapy called abiraterone mean that another option for patients with advanced prostate cancer may hit the market sometime in 2011. Plus, an experimental drug for advanced hormone-resistant prostate cancer, known as MDV3100, was recently found to be safe and effective in a large trial.
A new procedure for men with early-stage prostate cancer may help surgeons remove less of the tumor, and therefore cause fewer side effects. The procedure, called mapping biopsy, enables a doctor to pinpoint exactly where cancer is in the prostate and then use a localized treatment, such as freezing just the cancer cells.
For men with prostatitis (inflammation of the prostate) that is not caused by bacteria, a study found that nonsurgical, noninvasive extracorporeal shock wave therapy—the same treatment used for kidney stones—may be safe and effective.
A doctor reports that injectable therapies such as Botox and others show promise in treating benign prostatic hyperplasia (BPH).
A companion Web site, http://www.HarvardProstateKnowledge.org, offers additional information and patient stories, interactive quizzes, videos, and an opportunity for readers to submit their own questions on prostate health. The site will also continue to cover advances in treatments of prostate disease.
Dr. Garnick, a distinguished expert in medical oncology and urologic cancer, is a clinical professor of medicine at Harvard Medical School, and he maintains an active clinical practice at the Harvard-affiliated Beth Israel Deaconess Medical Center. Dr. Garnick also authored A Patient's Guide to Prostate Cancer.
The 136-page 2011 Annual Report on Prostate Diseases is currently available for an introductory price of $29 from Harvard Health Publications (http://www.health.harvard.edu), the publishing division of Harvard Medical School. To order a copy, call 877–649–9457 (toll-free) or visit http://www.health.harvard.edu/ProstateAnnual and enter "prostate30" at checkout.
Members of the media: Contact Raquel Schott at Raquel_Schott(at)hms(dot)harvard(dot)edu for a complimentary copy of the report or to receive our press releases directly.
###