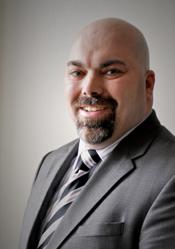 "Focus on building a solid procurement process," he [Jacobs] says, "and then bring in the appropriate solution to enable that process."
Mechanicsburg, PA (PRWEB) April 18, 2011
Puridiom, a leading Procure to Pay solutions provider, announced today that Vice President and COO, Albert Jacobs, has been named a Provider Pro to Know by the Supply & Demand Chain Executive. Mr. Jacobs is honored to be recognized for a third time, by the Supply Chain Industry as an individual who is leading initiatives to help prepare his companies' supply chains for the significant challenges in the year ahead.
The Supply & Demand Chain Executive Editorial and Advisory Board members selected provider Pros to Know from among scores of nominations. The prestigious listing is released annually and highlights providers who continue to develop the tools and strategies needed to enable organizations to manage the supply chain.
"Supply Chain is increasingly recognized as a strategic differentiator for leading small, medium and large enterprises, and Supply Chain leaders have become crucial to the success of the enterprise in meeting the challenges of the 'New Normal' economy," said Andrew K. Reese, editorial director of Supply & Demand Chain Executive.
Mr. Jacobs is an innovator and thought-leader in the procurement arena, as well as an educator of eProcurement processes. Since 1988, Mr. Jacobs has been a vital force within Puridiom providing clients with the liaison between sales and implementation of Puridiom software, promoting beneficial strategies as well as the procurement technology. Mr. Jacobs believes that today's procurement challenges are coming from the increasing pressure to automate complex procurement, ensure compliance of multiple factors (contract, insurance, etc) and the increased need for alignment between the Chief Procurement Officer (CPO) and Chief Finance Officer (CFO). "The answer," says Mr. Jacobs, "is not only the technology, but the strategies that must take all of these factors into consideration." Jacobs advises companies to start their procurement transformations by focusing on capturing spend to gain visibility and to measure and improve their purchasing performance. "Focus on building a solid procurement process," he says, "and then bring in the appropriate solution to enable that process."
About Puridiom
Puridiom is a leading Procure-to-Pay solution provider, offering the most comprehensive solution on both Cloud and Licensed platforms for organizations of all sizes and industries. For over 28 years, Puridiom has streamlined function in the supply chain with innovative technologies, providing dynamic personalized services and extensive domain experience. The easy-to-use software and team strategies enable organizations to gain a competitive position and transform business into a strategic resource savings entity. Solutions include: Enterprise Procure-to-Pay, Puridom Xpress, Strategic Sourcing, Catalog Content Management, Supplier Enablement, Invoice Automation, Business Process Outsourcing, and Travel Management. E-Procurement consulting services are also provided.
About Supply & Demand Chain Executive
Supply & Demand Chain Executive is the executive's user manual for successful supply and demand chain transformation, utilizing hard-hitting analysis, viewpoints and unbiased case studies to steer executives and supply management professionals through the complicated, yet critical, world of supply and demand chain enablement to gain competitive advantage. Visit us on the Web.
# # #