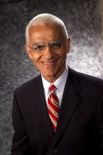 Oklahoma City, Oklahoma (Vocus/PRWEB) April 01, 2011
Spring is here and as we approach the month of April, many people have begun planting and caring for their flower and vegetable gardens. In recognition of April being Occupational Therapy Month, Houshang Seradge, MD and the therapists at the Orthopedic Institute would like to help anyone challenged by arthritis to enjoy gardening by applying these basic tips for joint protection and body mechanics.
1. RESPECT PAIN; Pay attention to your body. You may need to modify one of the following;

Decrease time spent in the garden.
Change positions often.
Decrease pressure applied to garden tools.
Take 10 minute breaks every hour
2. PROTECT YOUR JOINTS; keep your joints safe by doing the following

Lift by using your leg and hip muscles not your back.
Store frequently used tools & items within easy reach between shoulders and waist.
Sit instead of bending when possible
Plant raised flower beds or place pots on tables to avoid bending.
Use tools with large handles.
Cushion tool handles with non-slick material.
Wear gloves
Use a knife or scissors to open packages.
3. ROTATE TASKS OFTEN; Choose a 2-3 ft area dig, rake, hoe, and plant. Then move to another 2 ft area.
"Many people equate Occupational Therapy with 'work,'" states Dr. Seradge. "In reality, it refers to the daily activities that a child or adult need or want to perform. Occupational therapists provide valuable preventive education and injury treatment to help people maintain their desired activity levels," adds Seradge.
The Orthopedic Institute, founded in 1980, by Dr. Houshang Seradge, is one of Oklahoma City's most comprehensive orthopedic care centers, in a single location. Orthopedic Institute's physicians are on the leading edge of their respective fields in orthopedics, hand surgery, spine surgery, rheumatology, neurology and pain management. OI treats all musculoskeletal conditions through the use of the most advanced techniques in orthopedic care. Physicians at OI are dedicated to helping patients return to a healthy life style.
# # #