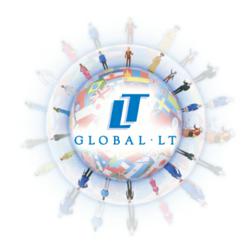 Troy, MI (Vocus/PRWEB) April 01, 2011
Global LT, a leading provider of Language & Cultural Training, Translation and Expatriate Destination Services has partnered with the American Red Cross, a non-profit organization who provides relief to victims of disasters and help people prevent, prepare and respond to emergencies, for a "Cookbook for a Cause." Global LT global staff contributed recipes from their country and published, "A Culinary Journey" a 200 page cookbook that will sell for $15 each. 100% of all proceeds from the sales will go to support the Red Cross efforts in Japan to support the victims of the Earthquake and Pacific Tsunami.
"Global LT has always been an advocate of helping within the community and with organizations such as the American Red Cross to support those who cannot help themselves. Our global colleagues worked collectively to create a cookbook that could be used for causes such as the Red Cross' Earthquake and Pacific Tsunami relief," says Kristin Lambert, Global Marketing Manager. "We have employees and students in Japan, so we feel the direct effects of what they are going through; taking it one step further to show support to the entire country was a natural progression."
For every cookbook sold in the U.S. from now through April 31, Global LT will donate $15 to the American Red Cross for Japan Earthquake and Pacific Tsunami Relief Fund. On those rare occasions when donations exceed American Red Cross expenses for a specific disaster, contributions are used to prepare for and serve victims of other disasters. To get your cookbook, visit http://www.Global-LT.com/Cookbook.
The American Red Cross name and emblem are used with its permission, which in no way constitutes an endorsement, express or implied, of any product, service, company, opinion or political position.
For more information about the American Red Cross, please visit http://www.redcross.org.
Global LT:
Founded in 1979, Global LT is headquartered in Troy, Michigan. Global LT is a world renowned provider of language training, cultural training, translations and expatriate destination services with representatives in Boston, Los Angeles, Phoenix, Pittsburgh, Raleigh, Hong Kong, Frankfurt, London, and Shanghai. Global LT is a member of the National Minority Business Development Council (NMBDC), The Association of Language Companies (ALCUS), American Translators Association (ATA) and the Women's Business Enterprise National Council (WBENC). To learn more visit http://www.Global-LT.com for more information or call + 1.888.645.5881.
# # #