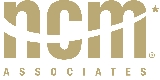 NCM is ramping up its services for Buy Here, Pay Here dealers.
Overland Park, KS (Vocus/PRWEB) April 01, 2011
NCM Associates, a leading provider of retail automotive 20 Group services, Education, Retail Operations Consulting and the originator of the NCM Benchmark® for Success process for automobile dealers, is a major sponsor of the upcoming NABD 2011 Conference in Las Vegas, Nevada. The conference is the leading annual education and trade event for Buy Here, Pay Here dealers in the United States and is produced by the National Alliance of Buy Here, Pay Here Dealers. This year, the conference will be preceded by the NABD Dealer Academy to be held May 16-17 at The Palazzo. The NABD Conference is scheduled for May 18-20.
"We are looking forward to once again meeting with Buy Here Pay Here dealers while at the NABD industry event," said NCM President and CEO, Paul A. Faletti, Jr. "We've found the NABD Conference is a terrific venue for discussing the challenges and opportunities Buy Here Pay Here clients are facing and with newly-enacted industry regulations looming, we anticipate more dealers will be looking to NCM's BHPH 20 Group, education and consulting services to help them manage the impacts to their operations." Faletti added that NCM is actively expanding its service offerings for BHPH dealers and its support of the 2011 NABD Dealer Academy and Conference will provide the perfect backdrop for making the industry aware of that effort.
Commenting on NCM's expanding programs for the BHPH industry, NCM Executive Conference Moderator and BHPH industry specialist, Brent Carmichael, said, "NCM is ramping up its services for Buy Here, Pay Here dealers not only to support our existing BHPH client needs, but to address the growing interest from the franchise dealer community on the opportunities in BHPH." Carmichael will be a featured speaker at the Dealer Academy on Monday, May 16 from 2:00 to 3:30 p.m. His session topics will be, "Finding the Best Customers / Increasing Your Ups" and "BHPH Benchmarks® and Industry Trends." Those sessions will be held in Palazzo O at the Venetian Conference Center. He'll also be presenting on Benchmarks and industry trends during a session for the NABD Conference on Wednesday, May 18 in Palazzo J-O beginning at 4:30 p.m.
NCM clients can save up to $500 off the NABD 2011 registration fee with a special coupon available via its website at ncm20.com.
###