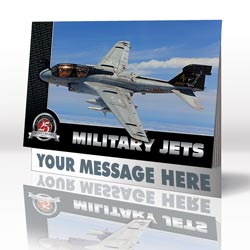 If your promotional product has a chance of being thrown away, stay away!" said LeCompte.
Los Alamitos, Ca (Vocus/PRWEB) April 04, 2011
With high-resolution digital cameras and high-definition televisions revolutionizing the way consumers view the world, it's safe to say that Sparta Calendars pictures are worth far more than just a thousand words these days. Companies seeking to expand their businesses must keep in mind that a picture is also worth thousands of dollars and potentially thousands of customers. Sparta Calendars penny-a-day strategy will keep a business's name, image and message in front of their customers, and keep their business well-positioned to gain valuable market share and profits.
In fact, studies show advertising during particularly difficult economic times provides a significant opportunity for all businesses to capture valuable market share, build equity, strengthen customer bases and forge lasting inroads with competitors that have chosen to cut their own advertising.
Sparta's 2011 imprinted calendars are the best example of cost effective picture advertising. The wall calendar has been around for more than 100 years and is showing no signs of its advanced age. Fortune 500 companies use the Sparta Calendars program to spread awareness of their brands, and it is an inexpensive and highly effective way to convey a great deal of information about a company through pictures. These award-winning calendars are a subtle means of advertising; instead of an obnoxious sales pitch, a throwaway flyer or a run-of-the-mill e-mail, a beautiful wall calendar to hang at home or in the office is a daily reminder to customers not to forget about your business. Company calendars remind customers what your business can do, how your business can help them and, most important, how they can reach your business.
The average household uses at least two calendars every year, and the average office has at least one or two more on the wall. Marketing studies show that 94 percent of calendar recipients can recall the name of the company that gave it to them through simple daily exposure. People look at each calendar an average of 2.8 times a day, or 1,022 times a year, meaning that a $5 investment in a company calendar boils down to the extremely low cost of .005 cents per impression. For roughly a penny a day per customer, businesses can invest in a product that serves as a year-round advertisement, with no other labor or time required. That's a savings of up to 90 percent on advertising compared to newspapers, TV and even the internet.
"Smart businesses are using the Sparta Calendar program to aggressively advertise during these hard economic times to grab market share," said Hap LeCompte of Sparta Calendars, winners of numerous 2011 National Calendar Awards whose clients include many of the Fortune 500. "Our clients demand quality and results, they want marketing strategies that are cost effective, easy to run, use limited resources, are environmentally friendly, high quality and highly effective. These are the reasons why the Sparta Calendar program was created."
A recession provides the perfect advertising storm. Advertising costs are reduced during a down economy, as there is less demand and a business receives greater visibility and voice within their market, with less competition. Now is the perfect time for a business to start a cost effective calendar program to take advantage of the current economic climate.
During recessionary periods, consumers do not stop consuming; consumers just become more selective about what they purchase. Knowing this, advertisers should not stop advertising but rather become more selective advertisers.
The Sparta Calendars program is inexpensive, subtle, and highly effective: beautiful, vibrant pictures in a gift calendar that consumers actually want to receive and will use year-round. Companies should invest in a promotional product that their customers will actually use. "If your promotional product has a chance of being thrown away, stay away!" said LeCompte.
REFERENCES:
1. "How Advertising in Recession Periods Affects Sales." American Business Press, Inc., 1979.
2. ABP/Meldrum & Fewsmith study, 1979.
3. McGraw-Hill Research. Laboratory of Advertising Performance Report 5262. New York: McGraw-Hill, 1986.
4. Kljewski, Dr. Valerie. "Media Advertising When Your Market is in a Recession." Cahners Advertising Research Report. The Strategic Planning Institute, 1982.
5. Greenburg, Eric Rolfe. "Fortune Follows the Brave," Management Review. January 1993.
6. Khermouch, Gerry. "Why Advertising Matters More Than Ever," Business Week, August 2001.
7. Dhalia, Nairman K. "Advertising as an Anti Recession Tool." Havard Business Review Jan.-Feb. 1980.
*Research provided by Demand
# # #