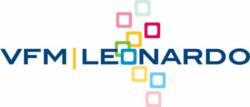 Our clients can be confident that their images will be up-to-date and available to travel shoppers – which is essential in a world when visuals are increasingly impacting booking decisions.
Frankfurt am Main and Toronto, Canada (Vocus/PRWEB) April 01, 2011
By partnering with VFM Leonardo, Trust International now provides its hotel clients with a direct interface to manage hotel images and distribute to electronic booking channels. The seamless integration of VScape with the yourVoyager CRS means that Trust clients that subscribe to VScape Basic, Premium or Enterprise now benefit from a single point of entry to manage their hotels' images on Trust's booking channels and deliver them to thousands of additional channels in VFM Leonardo's network.
Research proves that images have a direct impact on bookings. A study recently completed by Expedia revealed that "…hotels with at least 15 photos sold 3x more room nights than hotels with fewer than five photos." Together, Trust and VFM Leonardo are making it easier for chains to ensure their images, and correct images are available to online travel shoppers and influence bookings.
Trust clients that are currently using VScape Lite can begin displaying their images on Trust's booking channels and benefit from the same streamlined image management and distribution features by contacting VFM Leonardo directly to upgrade to VScape Basic, Premium or Enterprise.
"Trust prides itself on being at the forefront of technology, which is aided by trusted partners like VFM Leonardo. With enhanced image management functionality and the seamless integration of VScape with yourVoyager, our clients can be confident that their images will be up-to-date and available to travel shoppers – which is essential in a world when visuals are increasingly impacting booking decisions," said Richard Wiegmann, Managing Director of Trust International.
"It is strategic partnerships like this one that make it possible for more and more hoteliers to maintain their visual content online without a hassle - giving online travel shoppers worldwide the visual content they want, which equals improved revenues for the hotels," said Paolo Boni, President and CEO, VFM Leonardo, Inc.
About Trust International Hotel Reservation Services GmbH
Trust International is one of the world's leading CRS providers and international hospitality partners. Trust's services and supporting technologies help hotel chains and hospitality groups support their sales and marketing activities with the latest distribution solutions. The range of services includes CRS solutions and software, connectivity to all GDS and IDS channels, an Internet booking engine and third party integration to PMS, RMS and CMS systems. Trust International offers the full range of CRS-related products such as content management, business intelligence and commission payment services.
Via Trust's own communication centers located in North America, Europe and The Far East customers in 47 countries are served with private label telephone reservation, concierge and telemarketing services.
Established in 1989 Trust International is renowned for its highly reliable reservation platform, continuous investment in system software and hardware and delivery of superior customer value.
About VFM Leonardo
VFM Leonardo is a technology leader in online visual content management and distribution systems. VFM Leonardo's VScape® and VBrochure™ products leverage the distribution capabilities of the VNetwork™, the most universally accepted and largest online visual content distribution network for the global travel industry including all four global distribution systems (GDSs), Pegasus and travel-related channels including online travel agencies, travel research and supplier web sites, search portals, review, travel editorial and major social media and video sharing sites. VFM Leonardo offers the hotel industry the most effective digital asset management and online merchandising systems available today and effectively reaches tens of millions of consumers monthly with over 1,000,000 visual images (photos, virtual tours and videos) on more than 30,000 travel and social media websites in the VNetwork including Amadeus, Galileo, Sabre, Worldspan, Pegasus, Travelocity, Orbitz, Priceline, Tripadvisor, Yahoo! Travel, Kayak, Google and many more for 90,000 hotels worldwide. For more information about VFM Leonardo, visit http://www.vfmleonardo.com.
Media Contact:
For VFM Leonardo
Julie Vieth, VFM Leonardo Inc.
Toll free: 1-877-593-6634
Phone: 416-263-5446
Fax: 416-593-7572
Email: press(at)vfmleonardo(dot)com
For Trust International Hotel Reservation Services GmbH
Julie Shepherd, Accentuate PR for Trust International in North America
Tel. +1 815 479 1833 – Julie(at)accentuatePR(dot)com
Christiane Seelgen, Trust International
Tel.+49 (0) 69 66 40 89 15 03 - info(at)trustinternational(dot)com
# # #