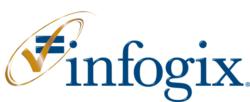 Naperville, IL (Vocus/PRWEB) April 04, 2011
Infogix will present "End-to-End Controls" at the Multi-track Event hosted by the St. Louis Chapter of the IIA on April 14, 2011. Sumit Nijhawan, Operations Leader at Infogix, will discuss how organizations can gain more efficiency in audit practices through design, implementation, and auditing of automated controls.
Infogix will be speaking within the Audit Technology track, scheduled for 9:30-11:45AM. The St. Louis chapter of the Institute of Internal Auditors will hold this event at the St. Louis Union Station Marriott in St. Louis, MO and will offer up to 8 hours of CPE credits.
Session Learning Outcomes:
• Learn benefits realized in end-to-end controls implementations.
• Gain insights on how to avoid or minimize risks.
• Understand costs of end-to-end controls versus point solutions.
Register today to attend this event.
Sumit Nijhawan is the Company Operations Leader at Infogix, a software company whose solutions monitors, detect and prevent information errors. Before coming to Infogix, Sumit worked for the Blue Cross Blue Shield Association, SPSS, Inc., and PricewaterhouseCoopers. Sumit received a Bachelor of Arts degree in physics and chemistry from Coe College, a Ph.D. in engineering from Brown University and completed the Program for Leadership Development at Harvard Business School.
About Infogix, Inc.
Many of the world's largest enterprises depend on Infogix Controls to eliminate information errors. Infogix Controls are independent, automated and continuous. They can be deployed enterprise-wide across applications, platforms, and business processes. Infogix offers a powerful portfolio of software products and services (Infogix Controls Solutions) to monitor, detect, and prevent information errors. Since 1982, Infogix has been providing Infogix Controls Solutions to Global 2000 enterprises. Millions of Infogix Controls continuously monitor and assure the integrity of information in hundreds of enterprises each day. For more information, call +1.630.649.6800 (U.S, Canada, and International), or visit http://www.infogix.com today.
# # #