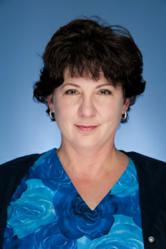 Nashville, TN (Vocus/PRWEB) April 01, 2011
iPractice Group's Vice President of Human Capital and Organizational Development, Dr. Yvonne Catino, has been selected for the Human Capital Executive Research Board, in recognition for her contribution to the field. The Board serves as the exclusive advisory counsel for Talent Management and Diversity Executive magazines.
Dr. Catino has expertise in talent management, organizational development, and leadership. She has a Doctorate in Management, a Master's in Leadership, and a Bachelor's in Business Administration. She also serves on the Board of the Center for Strategic IT & Security, and is an Associate Professor for the University of Phoenix and Ashford University.
Dr. Catino's career work has included operations process improvement, leadership readiness, technological interventions for human resources, training and development, corporate culture analysis, strategic workforce planning, performance metrics, and coaching. She created the Strategic/Purpose Driven Model of Leadership, and co-created a 360-degree instrument that more than 44,000 companies use.
With her selection to the Board, Dr. Catino will be asked to share insight on key talent issues. Her input will help generate the basis for articles and research briefs in the two publications.
###