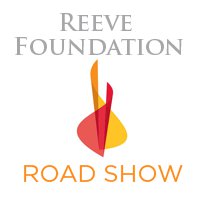 Short Hills, NJ (Vocus/PRWEB) April 03, 2011
WHAT:
The Christopher & Dana Reeve Foundation will host a wine and cheese reception, along with its new partner, the Spinal Cord Injury Association of Washington (SCIAW), sponsored by 180 Medical. This is an opportunity for Washington residents to learn about the Reeve Foundation's programs, including updates on recent progress in spinal cord research, the Paralysis Resource Center, the Peer and Family Support Program, Team Reeve, the Reeve Foundation's Advocacy program, and news about the Reeve Foundation's plans in Washington with SCIAW. Seattle Adaptive Sports will also be included in the presentation. A question and answer session will follow the remarks.
This is an excellent opportunity to learn how to get involved with the Reeve Foundation, the Spinal Cord Injury Association of Washington, as well as some of the spinal cord injury activities and quality of life initiatives available in the area.
Space is limited. There is a $25.00 registration fee. To attend, please register online at http://www.ChristopherReeve.org/roadshow or call (800) 225-0292 for more information.
WHO:
The following will be featured speakers at this event:

Peter T. Wilderotter, President and CEO, Christopher & Dana Reeve Foundation
Susan Howley, Executive Vice President for Research, Christopher & Dana Reeve Foundation, nationally recognized for her leadership in the field of spinal cord research for the last 25 years
Representatives from Seattle Adaptive Sports
WHEN:
Wednesday, April 13th
6:30 to 8:30 p.m.
WHERE:
Renaissance Seattle Hotel
515 Madison Street
Seattle, Washington 98104
800-546-9184
MEDIA:
To attend as a media representative or schedule an interview with any of the speakers, please contact Janelle LoBello at 800-225-0292 or media(at)ChristopherReeve(dot)org
About the Christopher & Dana Reeve Foundation
The Christopher and Dana Reeve Foundation is dedicated to curing spinal cord injury by funding innovative research, and improving the quality of life for people living with paralysis through grants, information and advocacy. For more information, please visit our website at ChristopherReeve.org or call 800-225-0292.
# # #