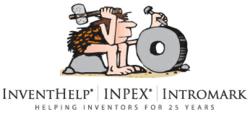 Pittsburgh, PA (PRWEB) April 06, 2011
InventHelp®, America's largest inventor service company, announces that one of its clients, an inventor from Indiana, has designed a modified riding-mower deck that could enable the operator to cut grass to the left or right of the mower in one pass. This invention is patented.
The "Grass Master Mower" could eliminate the need to make extra passes to mow in opposite directions, which would save time and effort. The accessory features a low-maintenance design. Additionally, the Grass Master Mower could blow grass and debris in either direction for high efficiency use.
The Grass Master Mower would consist of a modified mower deck that would feature left- and right-side discharge gates, a hydraulic motor, and a modified blade. The motor would feature forward-and-reverse capability. Each side of the deck would be equipped with a spring and a hydraulic cylinder. All three blades would be connected to the motor via a single belt. A pair of hoses would connect the motor to the hydraulic valve. Two additional hoses would extend from the left or right discharge valve to a small control arm on the top of the left and right gate. The blade would incorporate flat ends and a pointed center tip. The blades would be sharp on both sides, which allow them to remain sharp and effective for a longer duration of time. The blade tips would be removable to be sharpened or replaced. An individual would use the hydraulic control valve to open and close the discharge chutes independently. An operator could cut grass in one direction and, by reversing the direction of the motor, could blow grass in the other direction. As with standard riding mowers, one side of the mower could be used to cut close to walls, trees and other obstructions. The blade's design could create an updraft in both directions regardless of the blade's rotational direction. The deck could be produced in various sizes and may be installed on different types of riding mowers. The Grass Master Mower could also be produced as a hydraulic deck, which is quieter, or can be PTO driven with a reverse gear box and mechanical left and right discharge gates.
InventHelp® is attempting to submit the invention to companies for review. If substantial interest is expressed, the company will attempt to negotiate for a sale or royalties for the inventor. For more information, telephone Dept. 08-INY-585 at (800) 851-6030.
# # #