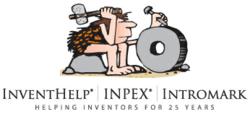 Pittsburgh, PA (PRWEB) April 08, 2011
InventHelp®, America's largest inventor service company, announces that one of its clients, an inventor from New Jersey, has designed apparel that could provide a decorative way to show pride in one's interests and hobbies. This invention is patented.
The "Full House Tee Shirt" would display designs that are related to a hobby, such as playing cards, if a wearer is an avid card player. This design would enable the wearer to show off his or her interests or hobbies and invite conversation. Featuring a fashionable design, Full House Tee Shirt could appeal to card-playing enthusiasts.
The Full House Tee Shirt would consist of a T-shirt that would feature five cards positioned in an arch on the front. The shirt would be made of cotton, polyester or other materials, and available in sizes small, medium, large and other sizes. From left to right, the cards would be the king of hearts, king of diamonds, king of clubs, queen of hearts and queen of diamonds. The cards could also feature a different set of cards. The shirt would include a pocket beneath the logo that would be sized to hold a deck of cards. The pocked could include a transparent front. The Full House Tee Shirt could be producible with logos that represent different sports or activities.
InventHelp® is attempting to submit the invention to companies for review. If substantial interest is expressed, the company will attempt to negotiate for a sale or royalties for the inventor. For more information, telephone Dept. 09-HAK-487 at (800) 851-6030.
# # #