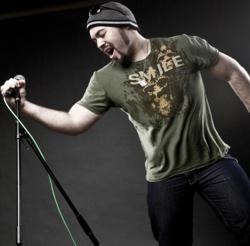 "For A Little While represents finding yourself and not being ashamed of it.
Madison, WI (PRWEB) April 04, 2011
Singer/songwriter Ryan Jordan, 27, is pleased to announce the launch of his official website http://www.RyanJordanOnline.com to audiences world-wide. Working with the best in the biz, Ryan preps for his first mainstream radio release of, "For A Little While," with highly respected radio promoter Paul Loggins - April 4, 2011.
Selling over 3,000 units of independent release, "Blue Day" (2009), Ryan ventures to uncharted territory as he releases a song that encourages people to love and be themselves regardless if they have a special love in their lives. "For A Little While," a catchy track with smooth acoustic riffs, draws the listener into a world of empowerment and independence. "I wrote the song in a time when I needed to feel good about being alone," says Ryan in 2010. People tend to focus on what they don't want instead of the things that they do want. This song represents finding yourself and not being ashamed of it.
Recorded at Megatone Studios in Madison, WI, Ryan Jordan developed a strong friendship engineer Paul Schluter, whom played a key role in developing the rhythmic charms of "For A Little While." Critically acclaimed songwriter/pianist Michael Massey added the final touch with his dynamic sense of musical beauty. "Ryan has a tone that is relaxing, inviting, and is unlike anything I've ever heard before." - Paul Schluter.
Enthusiasm is contagious - this is why singer/songwriter Ryan Jordan can't help but attract the attention of listeners worldwide. Singing in church at the age of 6, Ryan surpassed his early choir roots and has moved on to writing/producing his own versions of top 40 and popular music. Ryan is negotiating a worldwide distribution/license deal and is looking forward to a fall tour.
Get your free download of "For A Little While" on http://www.RyanJordanOnline.com.
Contact Ross Tonkin with Concerthouse Music for bookings/interviews/performances.
# # #