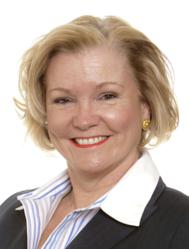 Atlanta, GA (Vocus/PRWEB) April 04, 2011
The Pedowitz Group (TPG), the world's fastest growing, most experienced demand generation agency, announces Debbie Qaqish a winner of the Sales Lead Management Association's (SLMA) 2011 list of 20 Women to Watch. Principal Partner and Chief Revenue Offer of The Pedowitz Group, Debbie's talents have contributed significantly to company's success, which includes customer, partner and employee growth as well as tripling revenues over the last three years.
Debbie was nominated by Nancy Nardin, founder and editor of SmartSellingTools. Her complete, online nomination can be read here:
http://www.20women2watch.com/2011/01/debbie-qaqish-the-pedowitz-group.html#more
An independent panel judged the nominees on their contributions to marketing, sales, and sales lead management efforts. Winners were selected for their pioneering efforts to advance the skill and knowledge of sales lead management. A full list of winners can be viewed here.
A pioneer in marketing automation, first as a beneficiary and now as an advocate and expert, Debbie is a noted national speaker and author on various topics of 2.0 lead generation, driving revenue through demand generation techniques, marketing automation technologies, and the integration of sales and marketing.
SLMA CEO James Obermayer said, "There is no greater compliment than to be recognized by your peers as a leader. This is especially true in the multi-faceted discipline of sales lead management. The Pedowitz Group has been recognized twice in the last six months for their leadership role in the industry. Jeff Pedowitz was named to the 50 Most Influential list in Sales Lead Management in 2010 and now Debbie for the 20 Women Watch in 2011."
"Debbie is a true pioneer in effectively managing the sales lead management process and helping marketers drive real revenue in their organizations," said Jeff Pedowitz, president and CEO of The Pedowitz Group. "We are proud of Debbie and her recognition as one of the industry's most influential leaders."
A passionate revenue marketer, Debbie has helped define the role of marketing in revenue contribution. Her weekly internet radio show, Revenue Marketer Radio (WRMR) – currently in its second season – serves as a revolutionary forum for marketers to share ideas.
Debbie has authored and presented numerous white papers on lead generation, sales lead management, and marketing ROI and is currently working on her first book, The Rise of the Revenue Marketer®, slated for publication later this year.
About The Pedowitz Group
The Pedowitz Group (TPG) is the world's largest full-service demand generation agency. With a focus on delivering marketing and sales automation solutions, TPG drives sustainable revenue and return on investment for global clients. TPG helps clients create and execute demand generation strategies and tactics that generate top line revenue. TPG coined the phrase Revenue Marketer® in 2009 and it is now a registered trademark of the company. Services include strategy, program design, system selection, implementation, integration, creative services and outsourced demand generation. Customers include such industry leaders as Comcast, Deutsche Bank, Intel and Palace Sports and Entertainment. For more information on how TPG helps clients become successful Revenue Marketers®, please visit pedowitzgroup.com or blog.pedowitzgroup.com.
###