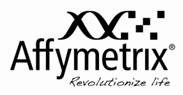 We collaborated with world-renowned cancer experts to design a solution specifically to meet the needs of the cancer community.
Santa Clara, CA (Vocus/PRWEB) April 04, 2011
Affymetrix, Inc. (NASDAQ: AFFX) today announced at the American Association for Cancer Research (AACR) 102nd Annual Meeting 2011 in Orlando, Florida, the launch of its second-generation OncoScan™ FFPE Express platform (formerly MIP Copy Number Service). OncoScan™ FFPE Express 2.0 offers enhanced coverage of tumor suppressors and oncogenes and provides the same proven performance as the previous-generation OncoScan technology.
Designed in collaboration with members of the cancer research 'Dream Teams' formed by the Stand Up To Cancer (SU2C) initiative, OncoScan FFPE Express 2.0 overcomes the challenge of analyzing DNA from formalin-fixed, paraffin-embedded (FFPE) tissues to extract important retrospective clinical data from archived samples. OncoScan™ FFPE Express 2.0 goes beyond limitations of standard array comparative genomic hybridization (CGH) methods to yield copy number, allelic ratio, and somatic mutation data from only 75 nanograms (ng) of input DNA, the lowest sample tolerance available. In addition, it provides the highest quality data, as demonstrated by greater than 92 percent pass rates across thousands of the most degraded and challenging FFPE samples.
"We collaborated with world-renowned cancer experts to design a solution specifically to meet the needs of the cancer community," said Andy Last, Chief Commercial Officer at Affymetrix. "OncoScan FFPE Express 2.0 is powerful because it unlocks the full potential of millions of archived FFPE samples and is the only technology that links integrated data of copy number, allelic ratio, and somatic mutations with clinical data from these archived resources."
The OncoScan FFPE Express Service has been successfully used by more than 30 leading cancer research institutes, including the M. D. Anderson Cancer Center, the University of California, San Francisco, and the Huntsman Cancer Institute at the University of Utah.
Previous studies have indicated that genomic instability is associated with tumor grade, tumor development, and disease progression. Because this technology provides an integrated approach, including the broadest linear dynamic range, researchers can evaluate risk factors associated with the early stages of cancer and disease relapse with a more comprehensive view of the genome.
OncoScan FFPE Express 2.0 will be available exclusively through Affymetrix® Research Services Laboratory (ARSL) early in the second quarter of 2011.
About Affymetrix
Affymetrix technology is used by the world's top pharmaceutical, diagnostic, and biotechnology companies, as well as leading academic, government and nonprofit research institutes. More than 2,000 systems have been shipped around the world and more than 23,000 peer-reviewed papers have been published using the technology. Affymetrix is headquartered in Santa Clara, Calif., and has manufacturing facilities in Santa Clara, Cleveland, Ohio, and Singapore. The company has about 900 employees worldwide and maintains sales and distribution operations across Europe, Asia, and Latin America. For more information about Affymetrix, please visit http://www.affymetrix.com.
About SU2C
SU2C was conceived and organized as a result of the creative efforts of the Executive Leadership Council of the Entertainment Industry Foundation. SU2C is founded on the belief that there is a strong understanding of the basic science of cancer, and with the technologies available, now is the time to take that understanding to the next level by translating this knowledge to the clinic, to real advances in patient care and cancer prevention. As the scientific partner to SU2C, the AACR provides scientific oversight and conducts expert peer review and grants administration for SU2C.
Forward-looking statements
All statements in this press release that are not historical are "forward-looking statements" within the meaning of Section 21E of the Securities Exchange Act as amended, including statements regarding Affymetrix' "expectations," "beliefs," "hopes," "intentions," "strategies," or the like. Such statements are subject to risks and uncertainties that could cause actual results to differ materially for Affymetrix from those projected. These and other risk factors are discussed in Affymetrix' Form 10-K for the year ended December 31, 2010, and other SEC reports for subsequent quarterly periods.
NOTE: Affymetrix, the Affymetrix logo, and OncoScan are trademarks or registered trademarks of Affymetrix, Inc.
SOURCE: Affymetrix, Inc.
# # #