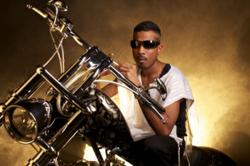 After languishing in prison for 26 years, Jonathan Pollard is now the victim.
New York, NY (Vocus/PRWEB) April 04, 2011
In a video message to President Obama, Shyne, an artist with Def Jam Records, spoke out in support of Jonathan Pollard, saying, "As a human being, we've all made mistakes, and we've all done things that we regret... but I think we, as human beings, have to be given the opportunity to atone, and to redeem ourselves, and to be forgiven, be given a second chance... He has paid his debt to society."
Echoing these sentiments, Executive Director of Humanity For Pollard, Ben Lyon, stated, "After languishing in prison for 26 years, Jonathan Pollard is now the victim. It's our duty to ensure, after this gross miscarriage of justice, he can finally re-enter society and live out the rest of his days with his family and loved ones." Now 56, Pollard has been incarcerated for over a quarter century, and with his health failing, many argue that justice has been served, and the time has come for his release. Recent months show a continued uptick in support for Pollard, with figures such as Henry Kissinger, John McCain, Barney Frank and others speaking out in favor of clemency. Even so, many agree that until there is a marked increase in public awareness, this issue will remain on President Obama's back-burner without ever being resolved.
Individuals and organizations are encouraged to visit HumanityForPollard.org and pledge support. In addition to advocacy on the issue, Humanity For Pollard will also provide ongoing updates and news related to Jonathan Pollard's case.
Humanity For Pollard is dedicated to achieving clemency for Jonathan Pollard. Jonathan Pollard is a former U.S. Navy intelligence officer convicted in 1986 on one count of providing classified information to an ally.(United States District Court, District Of Columbia, Case Number 86-0207) Humanity For Pollard seeks to reignite social awareness of the issue, and through public support, encourage President Obama to commute Pollard's sentence based on humanitarian and compassionate grounds.
# # #