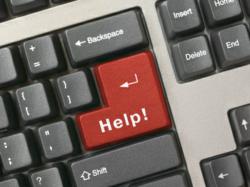 Cincinnati, OH (Vocus/PRWEB) April 06, 2011
There are many things that can cause a slow computer such as a virus, spyware, registry problems, or hard drive fragmentation. ComputerTooSlow.com offers tips and guides to repair a slow running computer and tips on how to keep it running at maximum efficiency.
Below are some of the top tips to help speed up your computer:
1) Clean the Registry - Cleaning Your Registry is a top way to speed up a computer. You've probably noticed that your computer gets slower and slower as time passes. Often times, this is caused by Registry problems, accumulated as a result of installing and uninstalling programs.
2) Defragment Your Hard Drive - A fragmented hard drive can really slow down your computer. Defragmenting is a pretty easy and painless operation and can really boost performance.
3) Remove Spyware and Viruses - One of the most common reasons for a slow computer is a virus or spyware. ComputerTooSlow.com offers tips and help on removing these from your PC.
4) Remove Unused Programs - Old and unused programs are taking up space and slowing down your overall PC performance. Removing these old programs can help speed up your pc.
5) Update PC Drivers - Old or ancient drivers may cause a range of problems, from diminished hardware functionality to conflicts and system crashes. Keeping your drivers up to date is necessary for optimal PC performance.
These are just a handful of things you can do to make your computer faster. You can find hundreds of free guides, tips, and more at ComputerTooSlow.com.
For additional information, Contact:
Dominic Acito
Computer Too Slow
contact(at)computertooslow(dot)com
http://www.computertooslow.com
ComputerTooSlow.com provides free computer repair guides and tips focused on speeding up a computer. ComputerTooSlow.com also provides other general computer usage tips along with the latest tech news to keep our users up to date with the latest in the tech industry.
ComputerTooSlow.com has been helping users since March 2008.
# # #