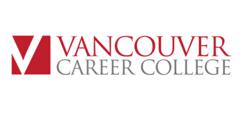 The need for professional paralegals has grown and employment opportunities are abundant
Surrey, BC (Vocus/PRWEB) April 06, 2011
Paralegal careers are full of opportunity to make your professional life thrive. Become a member of a collaborative legal team in a stimulating fast-paced company by enrolling in the Paralegal diploma program at Vancouver Career College now available in Surrey. First classes begin May 30, 2011.
At VCCollege, students will be introduced to criminal law, legal office procedures, criminal procedures, legal communication and much more. Through hands-on classes, students will also cover small claims court, the Canadian civil court structure, trial objectives and family law.
During the 65-week Paralegal diploma program, students will gain relevant knowledge in business communication, bookkeeping and computer applications in order to efficiently handle responsibilities inside a law office. And the five-week practicum allows them to gain hands-on experience in a real job setting.
If you're looking for a career you'll love, take advantage of this new opportunity! Today, the need for professional paralegals has grown and employment opportunities are abundant, often extending past the legal realm itself. Under the guidance of a legal professional, paralegals perform a variety of tasks in different areas of law, including research, creating court files, providing assistance for some trials, dealing with clients, and organizing information from clients and governmental bodies. Graduates will also find job opportunities in a larger-range of companies like paralegal firms, banks and banking institutions, insurance companies, government offices and legal centres.
The Surrey campus of Vancouver Career College is now accepting applications for the paralegal program. For more information, visit http://www.vccollege.ca.
About Vancouver Career College
Vancouver Career College is dedicated to providing students with the highest standard of education and career training, with all programs approved by the provincial government of British Columbia. With small classes, industry-relevant programs and seven convenient locations across BC, Vancouver Career College is one of the region's leading career training schools.
# # #