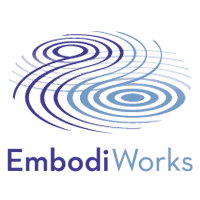 Mind-body approaches improve physical vitality, overall quality of life, and navigation through cancer. EmbodiWorks mind-body resources educate and empower people with, through, and beyond cancer.
Boulder, CO (Vocus/PRWEB) April 05, 2011
New mind-body resources for cancer patients and cancer caregivers are provided by EmbodiWorks, an integrative cancer care non-profit organization.
Coping with mental and emotional stressors related to the cancer experience can feel like a huge challenge. Help is necessary so that cancer patients and cancer caregivers identify mind-body support and cultivate greater balance.
Mind-body approaches are integrative cancer care therapies to aid well-being. Thoughts and feelings, as well as beliefs and attitudes, impact and literally shape aspects of biological functioning. Research shows that the mind and body are one. As a result, mind-body techniques strengthen the mental and emotional inner life supporting health and healing through cancer.
Using supportive mind-body practices reduces stress and shifts the body into a deeper healing state. When people become calmer, they also become clearer. A state of relaxation improves self-care, strengthens the capacity to deal with cancer and life overall, brings more clarity, and supports decision-making.
People affected by cancer become empowered through education and quality information. In sorting through cancer treatment options and other therapies, mind-body balance helps people make better decisions for themselves to negotiate and navigate cancer.
"The cancer journey requires a multilayered approach. We are our minds, emotions and spirit as much as we are our bodies, and we must find support that empowers us in all aspects of healing. EmbodiWorks provides this kind of support. Their exceptional educational information for those touched by cancer offers extensive resources for the health and healing of the whole person," explains Sue Memhard, M.Ed., a counselor, cancer survivor, and Founding Director of Emerald Heart Cancer Foundation.
EmbodiWorks mind-body resources provide information about supportive approaches such as meditation, relaxation, breathing, imagery, stress management, movement practices, creating healthier beliefs, a healing environment, meaning and purpose, and other essential aspects of the whole person. These self-care tools are components of integrative cancer care.
"People affected by cancer, including cancer patients and cancer caregivers, need psychological, psychospiritual, and psychosocial support to feed optimal health of their mind-body-spirit. EmbodiWorks integrative cancer care resources help people in these areas. Ultimately every cancer center should also provide this assistance and health insurance must extend full coverage," says Jeannine Walston, co-founder and Executive Director of EmbodiWorks.
Cancer care cannot only focus on the cancer diagnosis. People with cancer recognize their need for much more seeking mind-body and other types of support for themselves. In this process, they are learning that what they believe, think, and feel shapes their quality of life.
"In the midst of cancer, quality of life is critical. Mind-body vitality supports each person toward the goal of optimal health and healing," says Jeannine Walston.
About EmbodiWorks
EmbodiWorks is a non-profit organization focused on creating a better world by providing definitive, reliable educational resources and supporting advocacy focused on integrative cancer care. The goals of EmbodiWorks are to reduce cancer risk and improve cancer-related survival, quality of life, and whole person health care. For more information, please visit http://www.embodiworks.org/.
# # #