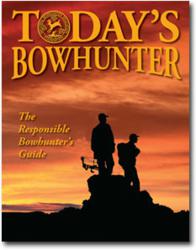 "After spending a bit of time inside the course, I must say it's first rate. Congratulations to all involved in its development!"
- Hunter Education Division Chief, Pennsylvania Game Commission
Dallas, Texas (Vocus/PRWEB) April 08, 2011
At Bowhunter-Ed.com (http://www.Bowhunter-Ed.com), hunters learn the official National Bowhunter Education Foundation material taught in classroom courses across the U.S. Students study the fast-paced bow hunters safety course online when it fits their schedule. This convenient option saves students time, and allows for more personalized bowhunter instruction at the state-required Field Day.
As of March 31, the nationally-recognized bow hunter education course is even better. All bowhunting safety course content is now professionally narrated, so students can select the learning style that's best for them: listen, read, or both. Quiz and exam questions are also read aloud—a Bowhunter-Ed.com exclusive. Hundreds of bow hunter safety illustrations have been stunningly updated with realistic details to give students a clear idea of what to expect once they're in the field.
The Bowhunter-Ed.com course is now in very short segments designed for bite-sized learning and quick comprehension. Learning is reinforced with 5- or 10-question reviews following each unit of study.
Students set up a free account and log in or out as they wish. The online bowhunter safety course fee includes the course, unit quizzes, and unlimited attempts at the online bow hunter safety certification exam. No payment is required until the final exam is passed.
Identical online bowhunter course material is offered for each state. However, each state agency has unique bow hunting exam guidelines and additional certification requirements (http://www.Bowhunter-Ed.com). At a Field Day, students must demonstrate knowledge and skills to a certified bow hunting instructor. The following state hunter education agencies have approved the Bowhunter-Ed.com course: Alabama, Alaska, Arizona, Arkansas, California, Florida, Idaho, Iowa, Kansas, Kentucky, Michigan, Minnesota, Montana, Nebraska, New Mexico, New York, Ohio, Oregon, Pennsylvania, South Dakota, Tennessee, Texas, Utah, and Washington.
"We are gratified that so many state agencies and students have selected Bowhunter-Ed.com to be their hunter education partner," says Kurt Kalkomey, President. "Bowhunter-Ed.com continually innovates so that we can introduce more folks to the rich heritage of bow hunting. Our motto is 'Get safe, get certified' so you can maximize your enjoyment of the outdoors. These days, very few people can devote an entire weekend or multiple week nights to take a classroom bow hunting course. The Bowhunter-Ed.com online course saves time and money."
Bowhunter-Ed.com is a division of Kalkomey, Inc. which publishes more than 190 hunter education products selected by 48 states. For more information about official hunter safety courses and state requirements for hunters education, please visit Hunter-Ed.com (http://www.Hunter-Ed.com/).
###