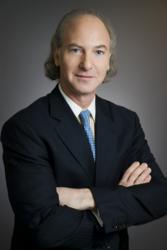 "Retailers need to really learn what consumers want and when they want it," said Marshal Cohen,chief industry analyst, Then NPD Group, Inc.
Port Washington, NY (Vocus/PRWEB) April 05, 2011
The NPD Group, Inc., a leading market research company, released the most recent sales results for the women's apparel market. The NPD Group, Inc. /Consumer Tracking Service shows that the women's apparel market posted growth in 2010, that women are shopping in some of their favorite places again, and we should see those positive trends continue in 2011.
The women's apparel market ended 2010 up 3 percent and has stayed in positive territory for the most recent 3 month period (3 months ending February 2011), up 2.8 percent.
Which categories are benefiting from the return of the female consumer? Cohen says, "The big story here is the return of denim."
After posting declines in the middle of 2010, women's jeans finished the year up 2.6 percent, but during the 3 months ending February 2011, women's jeans sales were up almost 20 percent.
"The increase is primarily due to women buying more pairs of jeans and at a higher price points," noted Cohen. "And with the influx of new styles this year, women may just need a few more pairs."
A relatively new category in women's apparel is jeggings. The sales of women's jeggings took-off last year and finished 2010 up over 200 percent.
"As we see new jeans silhouettes gain in popularity we may see jeggings growth slow," said Cohen.
Other strong performers in the women's apparel market in 2010 were skirts, up 15 percent and their complement, tights, up over 30 percent.
Dresses also performed well in 2010 but most recently their overall sales are showing declines. For the 3 months ending in February 2011 sales of dresses in department
stores gained 4 share points, dress sales in national chain stores gained almost 2 share points and the online channel gained almost 3 points. This would suggest that women are still interested in dresses even if they are 'out-of –season.'
"Retailers need to really learn what consumers want and when they want it," said Cohen, "Gone are the days when all consumers shop months in advance and buy the early trends months before they will wear the products. Consumers today want more 'buy now, wear now' product. Retailers and manufacturers need understand this and make the necessary adjustments."
Some areas in women's apparel to watch in the coming year are intimates and outerwear.
"The sub-categories within women's intimates have displayed 'oppositional need cycles' and that cycle will likely continue," noted Cohen.
Bra sales were declining in early 2010 but during the 3 months ending in February 2011, bra sales were up 5.5 percent. Sales of women's panties displayed the opposite cycle. Their sales posted growth early in 2010 and then during the 3 months ending in February 2011 fell by 7 percent.
"This is a clear example of how needs dictate purchases," said Cohen, "Women were building their bra wardrobes early in 2010 and panties took a 'back seat.' Then as the bra market slowed with less innovation and new products, the ignored panties category introduced some newness and the female consumers' pent-up demand as well as their need got them spending there again," ended Cohen.
The other category that bears watching for 2011 is outerwear. For all of 2010 outerwear posted 6.2 percent growth in dollars and 6.9 percent units. During its peak season outerwear posted double digit sales growth.
"Outerwear has become a key area of focus for the consumer. Not only do they need to update their outerwear but they will be motivated by the latest technology offerings to purchase new coats and jackets," said Cohen, "Outerwear will likely continue to see growth throughout the year, even as the weather warms up."
"During 2011 we will see a nice return to apparel as pent-up demand and consumers' interest focuses on what retailers are offering," said Cohen. "Consumers will be seeking out new venues online and product innovations that will keep the
momentum alive. Manufacturers and retailers will need to maintain that interest with new product, innovation and true value (not just lowest price) to maintain the consumers' interest."
About The NPD Group, Inc.
The NPD Group is the leading provider of reliable and comprehensive consumer and retail information for a wide range of industries. Today, more than 1,800 manufacturers, retailers, and service companies rely on NPD to help them drive critical business decisions at the global, national, and local market levels. NPD helps our clients to identify new business opportunities and guide product development, marketing, sales, merchandising, and other functions. Information is available for the following industry sectors: automotive, beauty, commercial technology, consumer technology, entertainment, fashion, food and beverage, foodservice, home, office supplies, software, sports, toys, and wireless. For more information, visit http://www.npd.com/, or follow us Twitter at twitter.com/marshalcohen and twitter.com/npdfashion. Become a fan of Marshal Cohen at http://www.facebook.com/npdmarshalcohen and watch more on NPD's YouTube channel.
###