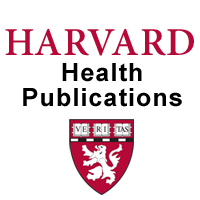 Boston, MA (Vocus/PRWEB) April 06, 2011
A reader of the Harvard Heart Letter wrote with what seemed to be a simple question: Is it true that the smoking process destroys the heart-healthy omega-3 fats in salmon and other fish? Finding the answer took some doing, reports the April 2011 Harvard Heart Letter.
Neither the American Heart Association nor the new Dietary Guidelines for Americans say anything specifically about smoked fish. The USDA's food composition database gives conflicting information—it lists some types of smoked fish as having more omega-3s than the raw fish, others as having the same amount as the raw fish, and still others as having less. Several university fisheries programs didn't have an answer and neither did the National Fisheries Institute.
Persistence paid off. Harvard Heart Letter editor P.J. Skerrett found Dr. Marit Espe, a senior scientist with Norway's National Institute of Nutrition and Seafood Research, who has done extensive studies on the nutrient composition of fresh and smoked salmon. She said that "the composition of omega-3 fatty acids calculated as a percentage of the total lipids [fats] does not change during the smoking process." This was supported by a nutrition analysis commissioned by Acme Smoked Fish Corporation in Brooklyn, N.Y., of its smoked salmon, which showed omega-3 levels comparable to those in fresh salmon.
If you like smoked fish, rest assured that you aren't getting shorted on omega-3s. But keep in mind that this is an awfully salty way to get them. An ounce of smoked salmon, for example, has 222 milligrams of sodium; lox has 567 milligrams per ounce. Compare that with 51 milligrams in a full 3-ounce serving of fresh, baked salmon. This sodium could counterbalance any benefits from omega-3 fats.
Read the full-length article: "Does smoked fish contain omega 3 fats?"
Also in this issue:

Same-day angioplasty
Concern about statins after a bleeding stroke
Optimism and caution with hypertrophic cardiomyopathy
The Harvard Heart Letter is available from Harvard Health Publications, the publishing division of Harvard Medical School, for $29 per year. Subscribe at http://www.health.harvard.edu/heart or by calling 877-649-9457 (toll-free).
Media: Contact Raquel Schott at Raquel_Schott(at)hms.harvard(dot)edu for a complimentary copy of the newsletter, or to receive our press releases directly.
###