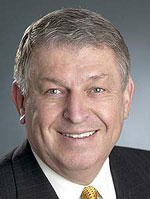 Hire Integrity.... Or Pay the Price
Tucson, AZ (PRWEB) April 05, 2011
Colangelo has been the face of the NBA Phoenix Suns franchise since their inaugural season in 1968. With the Suns, his roles have included general manager, head coach, president, managing general partner, chief executive officer and his current role as chairman. His 40-year tenure with one franchise is the longest in the NBA.
Colangelo's impact on the game of basketball has been so significant he was elected to the Naismith Memorial Basketball Hall of Fame in 2004. He added to his NBA involvement with a position on the founding committee for the WNBA, helping advance professional women's basketball in the U.S. The Phoenix Mercury was one of the WNBA's inaugural teams in 1997.
Among his many achievements locally, the Arizona Republic named Colangelo the Most Influential Sports Figure in the State of Arizona for the 20th Century, and the Phoenix Business Journal has regularly voted him among its "Most Influential" business persons in the Valley.
In addition to his career in basketball, Colangelo brought Major League Baseball to Phoenix in 1998 and served as Chairman and CEO of the 2001 World Champion Arizona Diamondbacks. He also was also the key element in facilitating the move of the NHL's Winnipeg Jets to Arizona in 1996, where they became the Phoenix Coyotes.
Members of the public interested in attending should RSVP to Tammy Farris at 520-621-9400 or tfarris@eller.arizona.edu.
Eller's campus is located at 1201 E. Speedway Blvd. Tucson, Arizona. The presentation will be in the James E. Rogers College of Law Room 164.
About Eller College:
The Eller College of Management supports 5,500 undergraduate and 600 graduate students on The University of Arizona campus in beautiful Tucson, Arizona.
The College is home to top-ranked entrepreneurship, MIS, MBA, doctoral, and undergraduate programs, and leads the nation's business schools in generating grant funds for research. Learn more about our degrees and majors, or view our departments, centers, and labs.
The Eller community is a wonderful place to learn, teach, undertake research, work, and extend your reach through student-focused outlets such as the Eller College Associates.
###