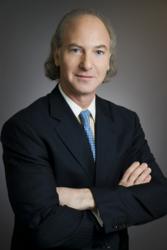 "This is a very healthy growth rate and a clear sign men are looking to rebuild their wardrobes," said Marshal Cohen, chief industry analyst, The NPD Group, Inc.
Port Washington, NY (Vocus/PRWEB) April 05, 2011
The NPD Group, Inc., a leading market research company, takes a look at the men's apparel market. The findings show that many of the basics categories like underwear and socks, as well as some of the 'dress-up' categories like men's tailored and neckwear, have done well.
For all of 2010, the men's apparel market finished +3.3 percent, that is ahead of total apparel (+1.9 percent) and women's apparel (+2.9 percent). For the most recent 3 month time period, 3 months ending February 2011, the men's apparel market was up 12 percent compared to the same time period last year.
"This is a very healthy growth rate and a clear sign men are looking to rebuild their wardrobes," said Marshal Cohen, chief industry analyst, The NPD Group, Inc. "Based on what we are seeing in the recent market data the categories that are going to prosper are those that are a combination of basics and replenishment as well as some impulse and fashion categories."
The basics categories like men's underwear and socks were up 14 and 11 percent in dollar volume sales, respectively, for the 3 month period ending February 2011. Outerwear and fleecewear (sweat shirts and pants) also posted growth in that same time period. Both grew over 30 percent.
"Not only are men getting their basics back in order," said Cohen, "But it looks as though men are starting to spend outside of basics and join in the overall consumer trends that are focused on getting healthier and buying more comfortable lifestyle products."
As for the men's 'dress-up' categories, men's tailored clothing (suits, suit separates, jackets & sportcoats) is up over 30 percent for the 3 months ending February 2011, dress shirts were up 9.7 percent, and men's neckwear was up 26 percent.
"Men are re-discovering the importance of 'dressing for success.' Whether it's for social or career reasons, men are displaying a desire to upgrade their wardrobes and
use dressing-up as a vehicle to demonstrate the importance of both," said Cohen, adding, "Keep in mind that the menswear market was the first to show signs of decline as the recession began and was one of the last to return, but now it's coming on strong, primarily due to a high level of pent-up demand."
Where is this menswear being purchased? During the 3 months ending February 2011, the specialty store channel garnered the biggest dollar share of the market with 30 percent, followed by mass merchants (16 percent) and department stores (15.7 percent). However the channels posting the highest dollar volume growth for that time period were the online and factory outlet channels.
"Look for online, factory outlets, and specialty stores to continue gaining market share and post growth throughout 2011. These stores have done a good job of retaining their customers during the recession and now, as the consumer is feeling more confident, they are starting to get them to buy on impulse which is a key ingredient for continued growth," said Cohen.
Where do brands factor into the men's apparel market? National brands are gaining market share and ended 2010 up 2 share points and continue to post slight gains in the 3 months ending in February 2011. National brands represent 45 percent of all men's apparel sales. Private label brands represent a 32 percent share and designer brands represent 9.5 percent share.
"That's currently where the market stands; however I see evidence of an emerging trend that I call 'Brand Renaissance,'" said Cohen, "That is to say that consumers will be looking for their tried-and-true brands over the sea of all the relatively unknown private label brands. I think we will see designers battling it out with one and another to hold on to their share of the market," added Cohen, "Menswear has an opportunity to really generate some growth in 2011 and it will be the brands that understand this new brand equation as well as those who know how to play the 'brand' card' who will benefit."
About The NPD Group, Inc.
The NPD Group is the leading provider of reliable and comprehensive consumer and retail information for a wide range of industries. Today, more than 1,800 manufacturers, retailers, and service companies rely on NPD to help them drive critical business decisions at the global, national, and local market levels. NPD helps our clients to identify new business opportunities and guide product development, marketing, sales, merchandising, and other functions. Information is available for the following industry sectors: automotive, beauty, commercial technology, consumer technology, entertainment, fashion, food and beverage, foodservice, home, office supplies, software, sports, toys, and wireless. For more information, visit http://www.npd.com/, or follow us Twitter at twitter.com/marshalcohen and twitter.com/npdfashion. Become a fan of Marshal Cohen at http://www.facebook.com/npdmarshalcohen and watch more on NPD's YouTube channel.
###