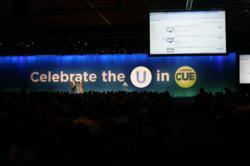 "We're committed to building strong relationships with them so we can provide even more flexibility and value to our customers,"
SAINT PAUL, MN (Vocus/PRWEB) April 05, 2011
Lawson Software today announced the recipients of its 2011 Partner Awards. The award winners were named during the annual Lawson Conference and User Exchange (CUE). The Lawson Partner Awards recognize companies within the Lawson Partner Network that have demonstrated outstanding business performance and a dedication to growing their relationship with Lawson. The awards are broken down into categories related to service, values, collaboration and product.
Recipients of the 2011 Partner Awards are:

Service Partner of the Year – Deloitte LLP
Lawson Values Award – Service Partner – CIBER Inc.
Collaboration Partner Award – Velocity Technology Solutions, Inc.
Product Partner of the Year – Perceptive Software, Inc.
Lawson Values Award – Product Partner – Ascend Software, Inc.
"Our partners serve as an integral part of our business model, and we're committed to building strong relationships with them so we can provide even more flexibility and value to our customers," said Guy Leduc, vice president of partners and alliances for Lawson. "The Lawson Partner Awards allow us to recognize our partners' outstanding efforts, and provide another opportunity for us to demonstrate our commitment to make our customers stronger."
About Lawson Software
Lawson Software is a global provider of enterprise software. We provide business application software, maintenance and consulting to customers primarily in specific services, trade and manufacturing/distribution industries. We specialize in and target specific industries including healthcare, services, public sector, equipment service management & rental, manufacturing & distribution and consumer products industries. Our software solutions include Enterprise Financial Management, Human Capital Management, Business Intelligence, Asset Management, Enterprise Performance Management, Supply Chain Management, Service Management, Manufacturing Operations, Business Project Management and industry-tailored applications. Our applications help automate and integrate critical business processes, which enable our customers to collaborate with their partners, suppliers and employees, reduce costs and enhance business or operational performance. Lawson is headquartered in St. Paul, Minn., and has offices around the world. Visit Lawson online at http://www.lawson.com. For Lawson's listing on the First North exchange in Sweden, Remium AB is acting as the Certified Adviser.
Forward-Looking Statements
This press release contains forward-looking statements that contain risks and uncertainties. These forward-looking statements contain statements of intent, belief or current expectations of Lawson Software and its management. Such forward-looking statements are not guarantees of future results and involve risks and uncertainties that may cause actual results to differ materially from the potential results discussed in the forward-looking statements. The company is not obligated to update forward-looking statements based on circumstances or events that occur in the future. Risks and uncertainties that may cause such differences include but are not limited to: uncertainties in the software industry; uncertainties as to when and whether the conditions for the recognition of deferred revenue will be satisfied; uncertainties as to when and whether signed software license contracts will meet the conditions for the recognition of revenue; increased competition; the impact of foreign currency exchange rate fluctuations; continuation of the global recession and credit crisis; Lawson's ability to integrate acquisitions successfully; changes in conditions in the company's targeted industries; the impact of the earthquakes in Japan and New Zealand on the business environment; the outcome of pending litigation and other risk factors listed in the company's most recent Annual Report on Form 10-K filed with the Securities and Exchange Commission. Lawson assumes no obligation to update any forward-looking information contained in this press release.
###