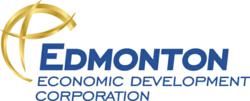 Emcee E, current World Poetry Slam champion will be making an appearance, as will Regie Cabico, who "has been called the Lady Gaga of performance poetry."
Edmonton, AB (Vocus/PRWEB) April 05, 2011
Canada's Festival City celebrates spring with one of Edmonton Alberta's most unique arts and culture events, the Edmonton Poetry Festival. Poetry is everywhere, even on buses, just one of the ways that this festival of spoken word poetry entertainment brings the literary arts to life. According to festival producer Alice Major, there's also some big poetic "star power" to back things up.
For those who believe that poetry works best not on paper but in the air, live, in an environment closer to that of a rock concert, this Canadian festivals program offers plenty of "performance poetry". Emcee E, current World Poetry Slam champion will be making an appearance, as will Regie Cabico, who "has been called the Lady Gaga of performance poetry." Cabico was featured in MTV's "Free Your Mind" Spoken Word Tour and is the recipient of three New York Foundation for the Arts Fellowships for Poetry and Multi-Disciplinary Performance explains Major.
Major says there's something unique about this festival city's love for poetry. "The fact that we've got a poet laureate position here, not that many cities do, and that the current poet laureate is rap artist Cadence Weapon says a lot about poetry in Edmonton," Major notes. Incidentally, Major started the festival in 2006 when she was the city's first poet laureate. Cadence Weapon is just finishing up the second year of his term with a new Edmonton poet laureate in July of this year. Edmonton Alberta was the first major city in Western Canada to establish the position.
There's an international appeal to this particular Edmonton festival too. "Dumi Senda is a poet, activist and humanitarian of Zimbabwean origin living in England," says Major. "He'll be part of our African Poetry Night and also working with our school program." Outreach to the community is a vital component of the festival. The Edmonton Poetry Festival also includes readings by much-lauded poets like Karen Solie and Al Mortiz, two recent winners of the Griffin Prize, the world's largest cash prize for a book of poetry.
The bulk of Edmonton Poetry Festival events take place downtown. Those looking for more arts and culture will find that downtown Edmonton is the right place to be. Located in the arts district downtown, there's the newly-reconstructed truly stunning Art Gallery of Alberta, designed by California-based architect Randall Stout. Architecture lovers will also enjoy the charms of Edmonton's City Hall, the elegance of the Hotel MacDonald and the stunningly refurbished McLeod Building, which dates back to 1912.
Not too far away, there's the famed Gallery Walk, the first of its kind in Canada, in the historic and truly elegant 124 Street area. Just west of 124 Street, the Royal Alberta Museum also provides some interesting artifacts. This month, take a trip into the bizarre world of "tobacco chic" with the provocative exhibit "Better Choose Me: Collecting and Creating with Tobacco Fabric Novelties".
For more information on the Edmonton Poetry Festival April 25 - May 1, 2011 go to http://www.edmontonpoetryfestival.com or to learn where to book an Edmonton hotel or vacation package to experience the festival, visit http://www.edmonton.com/liveallyear
About Edmonton Tourism
Edmonton Tourism promotes Greater Edmonton as the destination of choice for tourism, conventions, major events and film production and is a division of Edmonton Economic Development Corporation (EEDC). For more information, visit http://www.edmonton.com. Learn more about Edmonton through the stories of people who've experienced it at http://www.edmontonstories.ca.
# # #