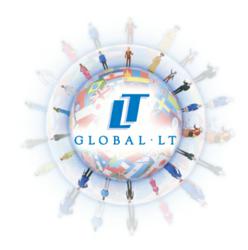 London, United Kingdom (Vocus/PRWEB) April 07, 2011
Global LT, a leading provider of Language & Cultural Training, Translation and Expatriate Destination Services will be attending the 2011 HRD Learning and Orginisation Development Conference and Exhibition in Olympia London April 6-7, 2011 at exhibit booth 1005 to exhibit our global service roster to corporations.
Global LT can help your company to:
1. Work Globally
2. Train Employees
3. Translate Documents
4. Teach your Expatriates
5. Provide Cultural Training to Executives and their Families.
According to reports at myglobalcareer.com and Salary.com, international business is the fastest growing market. If you can't speak at least one other language or at least understand that border lines are fading, you will certainly be overlooked by those ambitious enough to seek employment oversees, at least once in a career's lifetime.
Global LT's experience with global companies has found that in order for employees to be successful, they must attain these five attributes:
1. Learn a second language
2. Be willing to relocate worldwide
3. Learn and build leadership strategies
4. Build a healthy peer culture
5. Become ingrained in that culture's society
Check out our booth to find out more!
Human Resource Development (HRD) is an annual conference held by The Chartered Institute of Personnel and Development, (CIPD), which provides corporations the framework for helping employees develop their personal and organisational skills, knowledge, and abilities. HRD includes such opportunities as employee training, employee career development, performance management and development, coaching, mentoring, succession planning, key employee identification, tuition assistance, and organisation development.
Global LT:
Founded in 1979, Global LT is headquartered in Troy, Michigan. Global LT is a world renowned provider of language training, cultural training, translations and expatriate destination services with representatives in Boston, Los Angeles, Phoenix, Pittsburgh, Raleigh, Hong Kong, Frankfurt, London, and Shanghai. Global LT is a member of the National Minority Business Development Council (NMBDC), The Association of Language Companies (ALCUS), American Translators Association (ATA) and the Women's Business Enterprise National Council (WBENC). To learn more visit http://www.Global-LT.com for more information or call +1.888.645.5881 or +44 (0)7507 938880.
# # #