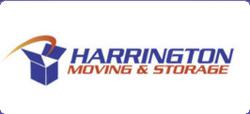 Typically, our industry slows down in the winter, but this winter revenue was in-line with our summer numbers because the marketing was touching the right people at the right time
Maplewood, NJ (Vocus/PRWEB) April 06, 2011
NJ based moving company Harrington Moving & Storage announces 14% year-over-year revenue growth for the first quarter, 2011. The company recently employed a new Internet Strategy Consulting Agency that is responsible for growing the business by bringing in targeted leads as efficiently as possible, and the results are seen in the numbers. As a thank you to its loyal customers for such a positive quarter, the company is giving away a brand new ipad to one lucky winner.
"We are pleased with the results of our new strategy and are already seeing the effect to our bottom line. We've been able to target our customers more efficiently, and so while we've had to increase our marketing budget, we are now getting far more leads than we have historically, and they are hot enough leads that our sales team has been successful converting these leads into bookings and sales," says Jeff Harrington, the company's owner and President.
The moving industry is notoriously challenging for its cycles. Far more moves take place over the spring and summer, when the weather is good and when schools let out for the summer. Additionally, most moves take place at the beginning and end of the month, making the middle of the month a period of some logistical challenge.
"Typically, our industry slows down in the winter, but this winter revenue was in-line with our summer numbers because the marketing was touching the right people at the right time," says Harrington.
"Moving & Storage is a competitive industry," says Udi Eshel, Founder of VirtuosOnline, the Internet Strategy & Consulting firm employed by Harrington. "The space is very crowded, and keywords are competitive and expensive. To generate leads that convert at a high enough rate to justify their expense in an industry with relatively slim margins is challenging, but so far, I am quite pleased with results," he added.
Harrington Moving & Storage was founded in 1996, and since its inception has provided its customers with the highest level of customer service. Now, as a thank you to its loyal customers and fans, the company is giving away a brand new ipad. To win the new ipad is easy. Simply "like" and follow the company on facebook and twitter, and monitor for status updates and posts. Sometime in May, the company will post an update with an ipad promotional code. The first person to call in with the promotional code will win the Ipad. The promotional code will only be visible to fans and followers; it's the company's way of saying thank you to its loyal customers and fans.
For a chance to win your free iPad, like Harrington on facebook or follow Harrington on twitter and look for the status update with the iPad promo code.
About Harrington Moving & Storage
Harrington Moving & Storage is a privately owned business specializing in storage and relocation services in New York & New Jersey. The company is owned by Jeff Harrington, and in the fifteen years the company has operated, it has earned a reputation as a top operator, garnering positive reviews from customers and an increasing presence each year throughout the region. The company handles both residential and commercial moves, which, together with storage options, provide customers with a complete relocation solution.
About VirtuosOnline
VirtuosOnline is an online marketing and consulting agency that provides strategy and implementation services across a wide array of online technologies. For any industry, VirtuosOnline analyzes the vertical and clients' positioning within the space to determine the best use of marketing and advertising dollars. The results are fast, apparent, and completely measurable, ensuring clients with a high ROI for their marketing budget. There are many effective tools for online marketing, and VirtuosOnline helps clients parse through them to determine and implement the best course of action.
###