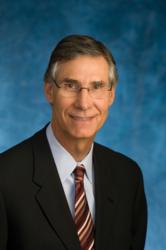 With more than 30 years of corrections experience, Rick is perhaps one of the nation's most knowledgeable corrections experts.
Nashville, Tenn. (Vocus/PRWEB) April 07, 2011
Richard P. Seiter, Ph.D., CCA executive vice president and chief corrections officer, has formally announced his retirement, effective June 1, 2011. In his role, Seiter has overseen operations for CCA, which is the largest partnership corrections company in the nation. The company expects Seiter to remain available to CCA as a resource during the transition.
Seiter, who joined CCA in January 2005, has in his leadership position developed strategy and overseen the delivery of services in inmate programs, health services, food services, facility operations and support, safety and other specialized areas in more than 60 correctional facilities with more than 80,000 inmates and detainees.
"With more than 30 years of corrections experience, Rick is perhaps one of the nation's most knowledgeable corrections experts," said Damon Hininger, CCA president and CEO. "For the past six years, he has led CCA's operations in a decisive, inspiring manner. He has brought innovation and new systems, which have improved the quality of our daily operations and strengthened the trust our government partners place in CCA."
Seiter spent a total of 20 years with the Federal Bureau of Prisons (BOP), first joining in 1976, and from 1989 to 1993 serving as assistant director of the Bureau, where he was responsible for the Industries, Education and Training Division, including oversight of all inmate education, vocational training and industrial work programs. Seiter also served as chief operating officer of Federal Prison Industries, a $450 million government corporation, where he was responsible for all daily operations.
While director of the Ohio Department of Rehabilitation and Correction from January 1983 to August 1988, Seiter oversaw the construction of 10,000 new prison beds. He also prioritized innovations in corrections and new developments that in the field that are still evident today, among them: standardizing unit management, modernizing correctional facility design, advancing American Correctional Association accreditation in the state, promoting evidence-based inmate rehabilitation programs, instituting direct supervision and initiating objective classification.
Seiter was also the first director of the National Institute of Corrections' National Academy of Corrections in Boulder, Colo., and served as a professor in the Department of Sociology and Criminal Justice at Saint Louis University. During that time, he authored two textbooks on corrections, Corrections: An Introduction (2005/2008/2011) and Correctional Administration: Integrating Theory and Practice (2002/2011), both published by Pearson Prentice Hall.
About CCA
CCA is the nation's largest provider of partnership corrections to federal, state and local government, operating more than 60 facilities, including more than 40 company-owned facilities, with approximately 90,000 beds, in 19 states and the District of Columbia. In addition to providing the residential services for inmates, CCA facilities offer rehabilitation and educational programs, including education, vocation, religious services, life skills and employment training and substance abuse treatment. For more, visit http://www.cca.com and http://www.ccacommunities.com.
# # #