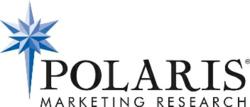 Atlanta, GA (Vocus/PRWEB) April 07, 2011
In today's economy, businesses are looking for ways to trim marketing costs. One area that undeservedly, but historically, gets trimmed is the marketing research budget. So marketing and sales professionals, customer service managers, research end users and anyone else who wants to know more about conducting survey research the right way, should consider attending this webinar.
The topics to be covered include:

What You Need to Get Started
DIY Pros and Cons
Evaluating Online Survey Software
Basics of Questionnaire Design
Common Pitfalls
The Research Process
Finding the Right Respondents
Not Sure You Should DIY?
Resources
The webinar will be conducted by Debra Semans, senior vice president for Polaris Marketing Research. Semans is an instructor in DIY marketing research, internal branding and non-profit marketing for the American Marketing Association.
Founded by Jan Carlson, Polaris Marketing Research is a full-service firm that provides state-of-the-art online interactive marketing research reporting, interviewing and data collection, quantitative and qualitative research expertise and personalized project management.
Atlanta-based Polaris Marketing Research is affiliated with the Council of American Survey Research Organizations, the American Marketing Association and the American Society for Quality.
For more information about registering for this webinar, call Dianne Hill at 404-816-0353 or visit us at http://www.polarismr.com.
###