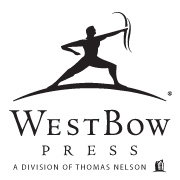 Bloomington, Ind. (Vocus/PRWEB) April 06, 2011
WestBow Press, the self-publishing division of Thomas Nelson, announced Wednesday that Pastor Dave Brisbin of Trabuco Canyon won the National Christian Writers Writing Contest held at the group's annual conference in San Diego on March 26. For winning the contest, WestBow has provided Brisbin a free publishing package to facilitate his bringing the book to print.
In the winning entry, "The Fifth Way," Brisbin stated his goal is to help readers in "obtaining scriptural permission to think in radically new directions and regain the use of our spiritual common sense, we can break through debilitating thought processes and worldviews—the first four ways—coming to a fuller understanding of the true meaning of Jesus' words as his first followers would have understood them."
Kathi Macias, a WestBow Press representative and author of more than 30 books, including several Christian titles, said the book stood out and that she believes it could have a tremendous impact on readers.
"I found ('The Fifth Way') captivating, challenging. It was a great read," Macias said. "Pastor Brisbin is a powerful speaker, and I believe the book has the potential to be a tremendous success."
Brisbin will utilize the Bookstore Advantage publishing package to bring the book to market through WestBow Press—the self-publishing division of Thomas Nelson. Nelson recently announced the acquisition of its first title—"Three Cups"—from WestBow.
"We're pleased that WestBow continues to increase opportunities for talented and impactful authors like Pastor Dave Brisbin to bring their books to market," said Keith Ogorek, ASI senior vice president of marketing. "This cultivation of new literary talent was the mission ASI and Thomas Nelson envisioned when we established this groundbreaking partnership."
For more information on WestBow Press, or to begin publishing your book today, visit westbowpress.com or call 1-866-928-1240.
About WestBow Press
WestBow Press is a strategic self-publishing alliance of Thomas Nelson, the world's premier Christian publisher, and Author Solutions, Inc. (ASI)—the world leader in the fastest-growing segment of publishing. Through this partnership, authors benefit from the rich publishing heritage of Thomas Nelson and the speed-to-market advantages of the ASI self-publishing model. Titles published through WestBow Press will be evaluated for sales potential and considered for publication under the Thomas Nelson imprint. For more information, visit westbowpress.com.
###