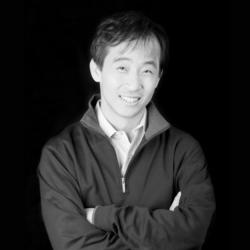 I really like talking with patients about their cosmetic desires and having the artistic and surgical abilities to make that change
(PRWEB) April 22, 2011
Dr. Phillip Chang, who is Board Certified by the American Society of Plastic Surgeons and Vice Chairman of Plastic Surgery Department, INOVA Loudoun Hospital, will be featured in the NewBeauty Magazine's Spring / Summer 2011 Issue. The issue, which goes on sale April 2011, features Jennifer Lopez on the cover, and shares celeb secrets to staying sexy at every age. It also includes a feature on "Over-Injected Celebrities," which details whose enhancements are looking hot and which ones are not.
In the feature, Dr. Chang is asked about the importance of natural-looking results. "Most of my patients are not looking for drastic changes. They want to look more youthful and refreshed, not overly altered or contrived -- just natural, beautiful and well restored". He also adds "I really like talking with patients about their cosmetic desires and having the artistic and surgical abilities to make that change". Dr. Chang is also featured in many videos at http://www.gotobeauty.com discussing his philosophies about both surgical and non-surgical procedures as well as demonstrating and explaining actual procedures.
Dr. Chang, who specializes in minimally invasive cosmetic procedures of the Face, Breast, and Body, has created innovations in procedures like the Mini-Facelift, the Mini Scar Breast Augmentation, and the Mommy Makeover procedures which emphasize natural results and less recovery times. He is also one of the first plastic surgeons to use the Keller Funnel for all silicone breast implant procedures which decreases surgery time, reduces incision lengths, and lessens trauma to patient tissue.
In addition to being the founder of Aesthetica Cosmetic Surgery & Laser Center, Dr. Chang is also the Medical Director at Radiance Salon & MediSpa, which has two locations in Northern Virginia.
NewBeauty Magazine provides reliable information on all types of aesthetic procedures in light of the growing interest and surge in cosmetic-enhancing treatments. In doing so, it informs, enlightens and inspires its readers with new-age developments and tried-and-trusted beauty innovations. With a distribution of approximately 500,000 copies per issue, NewBeauty is available for purchase at 40,000+ retailers in the United States, including major bookstores like Borders, Barnes & Noble, as well as airports, supermarkets and newsstands.
# # #