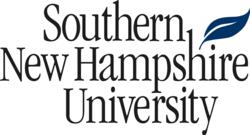 "At a time of dysfunctional state government and uncivil discourse, Jon's track record as governor stands as a model of putting the welfare of citizens first."
Manchester, NH (Vocus/PRWEB) April 05, 2011
Southern New Hampshire University announced that U.S. Ambassador to China Jon Huntsman will serve as its 2011 commencement speaker on Saturday, May 21, at the Verizon Wireless Arena.
"Southern New Hampshire University's board trustees unanimously embraced Jon Huntsman as its 2011 commencement speaker," said SNHU President Paul LeBlanc. "Finishing up the most important ambassadorship for the U.S. State Department, Jon was incredibly successful as governor of Utah and has been an outstanding businessman. In short, he is truly deserving of this honor.
"At a time of dysfunctional state government and uncivil discourse, Jon's track record as governor stands as a model of putting the welfare of citizens first."
Huntsman began his public service career as a White House staff assistant to President Ronald Reagan and has since served as deputy assistant secretary of Commerce for Asia, U.S. ambassador to Singapore and deputy U.S. trade representative. As a U.S. trade ambassador, Huntsman negotiated dozens of free trade agreements and trade and investment framework agreements and brokered other bilateral and multilateral trade agreements for the United States with China, Taiwan, Singapore, Australia, India, Vietnam, West Africa, South Africa, and other Asian and African nations. He played a critical role in launching global trade negotiations in Doha, Qatar, in November 2001, guiding the simultaneous accession of China and Taiwan into the World Trade Organization.
During Huntsman's tenure as governor, Utah was repeatedly recognized by many prestigious organizations for its dynamism, business climate and quality of life. Perhaps most importantly, Utah was named by the Pew Center as the Best Managed State in America. Even in times of economic hardship, Huntsman worked collaboratively with stakeholders to minimize impacts to critical human services while maintaining job-stimulating construction projects and keeping the State's Rainy Day Fund intact as a tool for any future fiscal distress.
About Southern New Hampshire University
The university has approximately 2,200 traditional, full-time undergraduate day students and a total annual enrollment in all divisions of 13,000. Programs are offered on campus, online and on location at our centers in New Hampshire and Maine. The university offers programs in business, community economic development, culinary arts, teacher education, hospitality management and liberal arts.
# # #