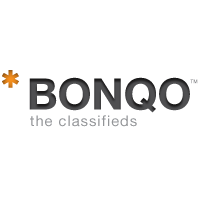 manually screening all listings is the best way to keep our users safe.
Los Angeles, CA (PRWEB) April 06, 2011
April 6, 2011, Los Angeles, California --- After much success on the Central Coast of California BONQO is expanding the reach of their online classifieds business to include all of Southern California. With five years of guaranteed funding ahead of them, they have become a formidable player in the online classifieds industry and serious competition for Craigslist.
Established by Ella Internet Technologies, Inc., and based out of Santa Barbara, California, their family-friendly website – bonqo.com -- represents a change in direction from the approach taken by Craigslist and other more standard online classifieds sites.
According to their spokesperson, Taylor Scott, "BONQO's mission is to make the web safer for consumers. Because Bonqo manually screens and works to verify the legitimacy of every classified ad it receives, those who browse our listings aren't likely to be met with fraudulent, offensive, or distasteful material.
"Computer filters are not a good substitute for human eyes and intuition," Mr. Scott explained. "Our human 'scanners' do their utmost every single business day of the week to detect and eliminate scams and fraudulent listings before they get posted to the bonqo.com website." Mr. Scott said he believes this "new approach" to online classified advertising will lead the way to more responsible web postings in the future. And if it doesn't, he said "it just speaks to the need for monitoring everywhere." He hopes that other website companies will eventually follow Bonqo's example.
In the meantime, online scams continue. The most recent trend is in pet and rental scams. In their vigilance to keep the dishonest ads off of their own website, Bonqo has noticed an upward swing in the number and variety of these particular types of scams.
The company announced its Southern California launch on April 6, 2011. Bonqo.com originally went live in October 2010. The expansion includes the greater Los Angeles, San Diego, and Riverside areas. For further inquiries regarding BONQO.com, please contact Taylor Scott at taylor.scott@BONQO.com or 805.879.1586.
# # #