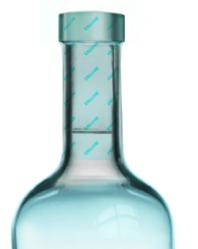 Bottled water is becoming a commodity that hotel guests and conference goers expect to be offered as a complimentary item.
(Vocus/PRWEB) 8 April 2011
Tamperproof seals for on-site bottled water
Eau de Vie launches a bottle sealing process for its water filtering system to produce low-cost, sealed bottled water for hotels and conference centres
Bottled water is becoming a commodity that hotel guests and conference goers expect to be offered as a complimentary item. But often this additional outlay can stretch thin profit margins to breaking point. Eau de Vie has launched an on-site bottle-sealing process for its filtered water system, as a simple way of supplying guests with fresh bottled water at a fraction of the cost of commercial bottled water.
The beauty of coupling the two systems together is that the Eau de Vie branded and sealed bottled water looks and tastes just like a premium commercial bottled water. Now, with the tamperproof seal, guests can be sure that they are getting a fresh bottle of pure water each time.
Sealing the bottles is quick and easy. Once the water has passed through the Eau de Vie system it can be poured into clean screw-top glass bottles. The colour-coded tops are immediately fastened to keep the water fresh and uncontaminated - silver top for still water and gold for sparkling. Then the Eau de Vie branded seals, which are stored in solution, are placed around the screw cap and neck of the bottle. These begin to dehydrate and tighten making a secure, tamperproof seal. This whole process only takes about 20 minutes.
The Eau de Vie water system itself uses mains water and passes it through a special filter called SilverSix to remove the impurities that adversely affect its flavour and smell. The filtered water is then chilled to produce fresh, pure, excellent tasting water in both still and sparkling variants.
From the water filtering to the handling of the reusable bottles, the Eau de Vie system is streamlined for easy operation. It offers a complete branded package, from the water filtering dispensers, re-usable bottles and seals to flasks, wash racks, carriers and rack dollies.
Eau de Vie from Classeq is designed to offer the 'complete package' in on-site bottled water systems for caterers. Classeq offers full pre- and after-sales support, from site-survey to commissioning, staff training and on-going maintenance.
Classeq is part of the Winterhalter UK group. For information on the Eau de Vie range, including details of your nearest stockist, call 0844 225 9249 see http://www.classeq.net or email feedback(at)classeq(dot)co(dot)uk
Eau de Vie bottle sealing – Apr-11
Press Enquiries:
Toni Turner or Alison Haynes at The Publicity Works
Tel: 01263 761000
Email: classeq(at)publicityworks(dot)biz
For more news about Classeq visit the press office at http://www.publicityworks.biz
Paul Crowley at Classeq Winterhalter: 01908 359000
Separations charge enquiries: offers are only accepted by fax on 01263 761009. Please do not phone.
All offers are considered. We will call you if the answer is 'yes'. Otherwise the answer is, regrettably, 'No'.
Note for editors: British manufacturer Classeq is part of the Winterhalter group and is BS EN ISO 9001-2000 accredited. All Classeq machines are WRAS-approved (formerly WRC), CE marked and supplied with a comprehensive one year warranty, backed by Winterhalter's nationwide service network. Classeq is the UK's leading and most popular warewasher brand for independent and smaller-scale caterers.
Classeq, Roebuck Way, Knowlhill, Milton Keynes MK5 8WH, U.K.
Tel: 01908 359000 Fax : 01908 359060 E-mail: sales(at)classeq(dot)co(dot)uk http://www.classeq.co.uk
###