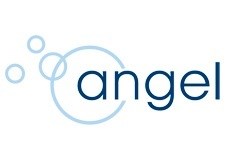 (PRWEB UK) 6 April 2011
Water is the body's most essential nutrient and the key to keeping your body's hydration at a good level, its second only to oxygen!
Angel Springs' water coolers offer a solution to the problem of keeping hydrated on a regular basis.
Bottle or mains fed, the water coolers provided by Angel Springs offer a high quality water source for the office; be it the filtered water provided by a mains fed water cooler or the naturally sourced water from locations such as the Chiltern Hills – an Angel Springs water cooler is an asset to the office environment.
With temperatures set to rise in the next few months, it is crucial to keep hydration levels high.
Angel Springs offers flexible pricing plans to allow for regular restock of bottled water coolers to ensure the workplace remains hydrated, because a workplace that is hydrated is far more productive than one that isn't.
Established in 1989, Angel Springs have maintained a high standard of quality and customer service, something the company prides itself on.
As the leading water cooler service provider in the United Kingdom, Angel Springs continue to add thousands of customers per month..
All customer queries are dealt with in the most professional and efficient manner by the Angel Springs customer services staff, all of whom are BWCA (British Water Cooler Association) qualified and offer a wealth of specialist knowledge to help solve the most complicated of problems.
To find out more on Angel Springs water coolers, visit the website: http://www.angelsprings.com or call 0845 370 1177.
Angel Springs is the UK's leading water cooler service provider. Established since 1989 they provide both bottled and mains fed water coolers to businesses and organisations throughout the UK. Focussing on delivering local service, nationally they service over 45,000 water coolers from eight depots throughout the UK and employ over 180 staff.
Contacts:
John Dundon – Managing Director
Email: jdundon(at)angelsprings(dot)com
John Murphy – Commercial Director
Email Jmurphy(at)angelsprings(dot)com
###