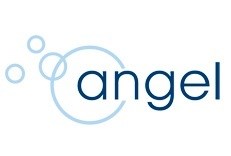 (PRWEB UK) 6 April 2011
With the weather beginning to warm up, the importance of keeping office staff hydrated during the working day has become very important. A widely used method to combat dehydration in the workplace is to install a water cooler.
The United Kingdom's leading water cooler service provider, Angel Springs offer a large variety of bottled and mains fed water coolers.
Angel Springs' water coolers provide a number of benefits with better mental and physical efficiency and increased productivity in the workplace being just a couple of the things that are attributed to regular water consumption.
With water sourced from Kingshill Glade, the Cotswold Hills and the Chiltern Hills, all bottled water provided by Angel Springs is of the highest quality and drawn from sustainable sources .
Since first being established in 1989, Angel Springs have maintained a high standard of quality and customer service, something the company prides itself on.
Already the leading water cooler service provider in the United Kingdom, Angel Springs continue to add thousands of new customers per month.
All customer queries are dealt with professionally and efficiently by the Angel Springs customer services staff, all of whom are BWCA (British Water Cooler Association) qualified and offer a wealth of specialist knowledge.
Maintaining a commitment to providing the best quality service for customers, Angel Springs offer a variety of price plans that allow customers much more flexibility than would normally be found.
To find out more on Angel Springs, visit the website: http://www.angelsprings.com or call 0845 370 1177.
Angel Springs is the UK's leading water cooler service provider. Established since 1989 they provide both bottled and mains fed water coolers to businesses and organisations throughout the UK. Focussing on delivering local service, nationally they service over 45,000 water coolers from eight depots throughout the UK and employ over 180 staff.
Contacts:
John Dundon – Managing Director
Email: jdundon(at)angelsprings(dot)com
John Murphy – Commercial Director
Email Jmurphy(at)angelsprings(dot)com
###