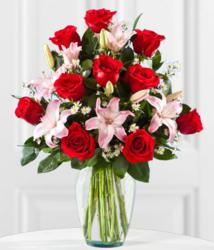 Because we provide online flower delivery so many countries, we have Mother's Day celebrations taking place this year from May 1 to May 29
Miami, FL (Vocus/PRWEB) April 07, 2011
With several Mother's Day celebrations taking place in May, online flower delivery company daFlores.com is gearing up for a busy season. Mother's Day is one of the "big three" holidays for florists and, with its international client base, daFlores.com is busier than most.
"Because we provide online flower delivery so many countries, we have Mother's Day celebrations taking place this year from May 1 to May 29," explains Francisco Bustos, CEO and President of daFlores.com. "The main event for us is May 8, but all our partner florists will be busy through the month. If you're planning on sending Mother's Day flowers, it's a good idea to do it now, not at the last minute."
Mr. Bustos goes on to explain that florists always experience a last-minute Mother's Day rush that can seriously impact flower stocks and increase chances of disappointment. Those who give florists plenty of advance warning, however, can expect to receive exactly what they order. To meet demand, florists must substitute flower types and colors in Mother's Day bouquets if they run out of the base flowers. However, daFlores.com always delivers on time.
"We don't tolerate late deliveries among our florists," he explains. "Especially with date-specific celebrations like these, it's a bit pointless to receive the flowers a day late. We hand-pick, inspect and interview all our partner florists to make sure they're experts in the field and can handle the high volumes at this time. But it does help if customers order their Mother's Day flowers early."
About daFlores International Flower Delivery Company
DaFlores.com is part of Flores a Colombia, Inc., a United States corporation. The online flower delivery company works through a network of carefully chosen, expert florists to provide Mother's Day flower arrangements. The family-owned company is based in Miami, Florida and serves the Americas and an ever-increasing client base in Asia and Europe.
# # #