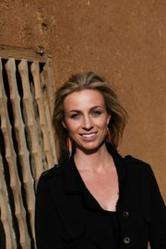 There is no better work than telling the stories of destinations that have a true sense of place--JLH Media does this through handcrafted, thoughtful pitches to key media in America and Europe for maximum exposure.
Santa Fe, NM (Vocus/PRWEB) April 07, 2011
Jennifer Hobson, former Deputy Cabinet Secretary of New Mexico Tourism under the Governor Richardson administration, has opened her own public relations firm, JLH Media, in Santa Fe.
With a focus on tourism and travel, JLH provides long term strategic public relations strategies that allow destinations and brands in the world of travel, art and culture to earn media coverage in North America and Europe. Consultation on brand enhancement, strategic community partnerships and A-list media connections in the US, Germany, the UK and France gives JLH clients the market share they are looking for in target markets.
JLH employs the use of the most powerful PR software on the market, Vocus, which provides a database of over 1 million journalists and bloggers, a targeted distribution system, clipping services, and the ability to report ad value equivalency on all clippings. Vocus' proprietary formula uses such information as column-inches and the circulation audience of a given publication to calculate an equivalent value to traditional advertising, allowing JLH clients to prove their return on investment accurately.
The JLH team includes Account Director Megan Perkins, a Boston native and former PR rep for the State of Wisconsin, and Eve Tolpa, a writer and editor.
A 10 year resident of the City Different, Jennifer came to earn a MA in Liberal Arts from St. John's College. After freelance writing and a weekly column on adventure travel for the Albuquerque Journal, Jennifer opened the NM branch of a Los Angeles-based PR firm, servicing clients such as the NM Tourism Department, NM Film Office, NM Department of Cultural Affairs, the Galisteo Inn, Sunrise Springs Resort & Spa, Santa Fe Wine & Chile Fiesta, the Gerald Peters Gallery, and others.
In 2008 Jennifer was appointed to the position of Deputy Cabinet Secretary where she championed the country's first statewide Ecotourism Program and managed international and domestic PR. She also served on the Governor's Task Force for Tribal Economic Development.
Some JLH clients include:
*Ojo Caliente Mineral Springs Resort & Spa (Ojo Caliente, NM)
*Adventure Travel Trade Association (Seattle, WA)
*Xola Consulting (San Francisco, CA)
*Historic Taos Inn (Taos, NM)
*The Residence Club at El Corazon de Santa Fe (Santa Fe, NM)
*Taos Ecotourism (Taos, NM)
*Santa Fe Botanical Garden (Santa Fe, NM)
*"Good Luck Mr. Gorski", a short film by Allegra Huston (Taos, NM)
*EcoArts Tours (San Francisco, CA)
*Seven Directions Sustainable Tours (Santa Fe, NM)
*Westphall Foundation (Angel Fire, NM)
*Julien McRoberts Photography (Santa Fe, NM)
For more information, visit http://www.jlhmedia.com
JLH Media
518 Old Santa Fe Trail #456
Santa Fe, NM 87505
jennifer(at)jlhmedia(dot)com
505 603 8643
###