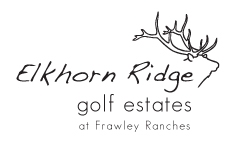 "Many vacationers and retirees like to travel south to places like Texas and Arizona," commented realtor Bob Drew. "We are offering many of the same benefits of those luxury communities, but at a fraction of the distance and travel time."
Spearfish, SD (Vocus/PRWEB) April 07, 2011
Real estate agents with the Elkhorn Ridge Golf Estates in South Dakota are extending a special invitation to North Dakotan gas and oil executives to consider building a luxury home in the Black Hills. With scenic beauty similar to Custer National Forest and Fuller Canyon, Elkhorn realtors feel prospective N.D. residents will enjoy all the natural amenities of the Spearfish area, as well as the championship golf course.
Considering the recent growth in oil and gas investment, the energy industry in N.D. is booming. The area boasts oil reserves which by some estimates are larger than the Arctic National Wildlife Refuge, and the Bakken shale formation is predicted to hold nearly 400 billion barrels of oil. The prosperous financial forecast is now leading many energy executives to purchase multiple homes or land investments.
The master planned community at Frawley Ranch, including the Elkhorn Ridge Golf Estates, is designed to accommodate the lifestyle of those seeking a summer or seasonal home, luxury vacation living, or a retirement property. With a similar climate and geography, the Black Hills of South Dakota are a popular destination for many N.D. residents to relocate.
"Many vacationers and retirees like to travel south to places like Texas and Arizona," commented realtor Bob Drew. "We are offering many of the same benefits of those luxury communities, but at a fraction of the distance and travel time."
The close distance to N.D. is also appealing to those in the energy industry who have variable work schedules, with several weeks or months off at a time.
"Our lots are spacious enough and spaced appropriately to allow future residents comfort and privacy. We value and respect the need for a close-knit, safe community, said Sue Cramer of the Real Estate Center in Spearfish. "Living here you'll enjoy fantastic scenery and unparalleled access to incredible golfing. We also appreciate the need for older adults to stay active well past their 60's and that is what we hope to accomplish with the development of Elkhorn Ridge."
The luxury community is situated on 1,000 acres, with half dedicated to open space and the golf course. Developers and a landscape architect designed the remaining space for housing, commercial and office construction. The community features a golf course which is open from April to September and staffed with a PGA professional.
"The first spec home was recently finished at Elkhorn," explained Joe Bennington, a broker with Coldwell Banker in Rapid City. "We are excited to show the new home to potential North Dakota clients so they can hopefully have a clear picture of what life would be like here."
The Elkhorn Ridge spec home has two bedrooms and two-and-a-half baths on the main level, with the potential for two additional bedrooms, a bathroom and a family area should the buyer finish the basement. The 3,395 square-foot home was completed in March by J&J Custom Homes. It is listed at $424,900.
For more information about Elkhorn Ridge Golf Estates or to schedule a showing of the spec home, contact Joe Bennington, Bob Drew, or Greg Oman at http://coldwellbankerrapid.com/ or Sue Cramer at http://www.suecramer.com/.
About Elkhorn Ridge Golf Estates
Located near Spearfish Canyon in the Black Hills of South Dakota, Elkhorn Ridge Golf Estates is a new master planned community offering luxury golf course living. The golf community was designed by a team of experienced developers and a landscape architect, with a focus on preserving Frawley Ranch. For more information about the development, visit http://www.elkhornridgegolfestates.com or call 605.431.0846.
###